Immerse Yourself in the Florida Summer Sunshine and Enjoy the Talent and Creativity of These Naples Residents
Nestled in Southwest Florida, Naples is famous for its luxurious homes and charming coastline. It's no surprise that so many people enjoy calling Naples home, including some pretty impressive individuals. Whether you enjoy putting on a television show or grabbing an enticing novel to read, why not read a book or watch a movie showcasing the talent of Naples natives and residents? From actors and actresses to authors, Naples is overflowing with talent. From Judge Judy to sci-fi novels, here are a few shows, movies, and books featuring the immense talent of those who call Naples home.
Judge Judy
Judge Judy,
a half-hour daily segment, is an American reality court show. Presided by Judy Sheindlin, the show focuses on real-life small claims disputes. The program first aired in 1996 and has been going on strong ever since. Before the court proceedings officially begin, all of the involved parties are required to sign arbitration contracts. This gives their agreement to Sheindlin's ruling, as well as other aspects involved. Since its origin, the program has won three Emmy Awards and continuously receives the highest ratings when it comes to televised courtroom shows within the United States. In September 2019, season 24 aired and the contract was extended for another year to ensure a 25th season would be coming, although it has been recently confirmed that the show is coming to an end after 25 seasons. When she is not busy proceeding in the courtroom, Judy Sheindlin enjoys her luxurious home in Pelican Beach.
The Bourne Trilogy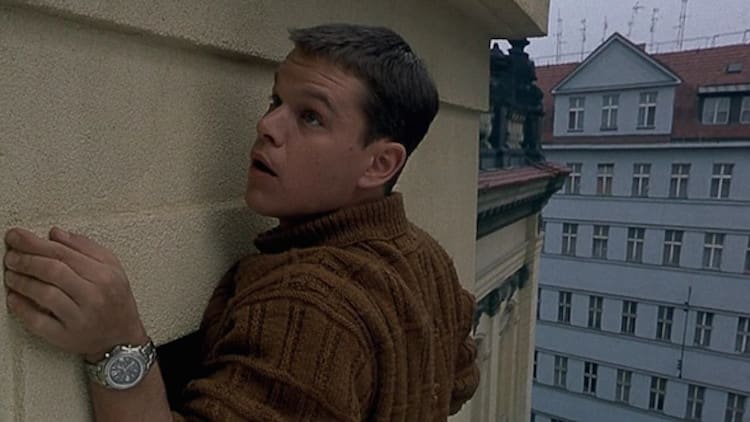 Credit: Universal Pictures
Robert Ludlum has authored 27 thrillers but he is most well-known for his work in creating the original
The Bourne Trilogy
. His books have been printed between a staggering 300 to 500 million times and have been published in multiple languages in over 40 countries. His books were the inspiration for the
Bourne
movies starring Matt Damon, although the films differ significantly from the storyline in the books and have received mixed reviews. Ludlum enjoyed living and writing at his stunning home in Naples before he passed away in 2001.
Live and Let Die
If you're a fan of spy films, then you've certainly watched the classic James Bond series. The eighth film,
Live and Let Die
, was released in 1973 and showcased the talent of Jane Seymour, a renowned Naples resident. The story centers on a Harlem drug lord known as Mr. Big, who has plans to illegally distribute a massive amount of heroin for free to put rival drug barons out of business in order to become the key supplier. It was during her time playing Bond girl Solitaire as a young 20-year-old that Jane Seymour achieved international fame.
Battlestar Galactica
In addition to achieving success through acting in
Live and Let Die
, Seymour was also in the
Battlestar Galactica
film released in 1978. She played the role of Serina, a famous news reporter in the Twelve Colonies.
Battlestar Galactica
follows the story of the survival of humanity as humans flee Earth in search of a new home while being pursued by the Cylons. Seymour also acted in the first five episodes of the television series.
Doctor Quinn Medicine Woman
If you want an American Western drama to binge, you'll love this television series starring Jane Seymour—again! The series,
Doctor Quinn Medicine Woman
, ran on CBS for six seasons, where 149 episodes were produced as well as two television movies that were released upon the show's cancellation. The show also aired worldwide in more than 100 countries, including numerous countries in Europe as well as Canada.
Doctor Quinn Medicine Woman
focuses on the journey and life of Michaela Quinn, a wealthy female doctor played by Jane Seymour. Set in 1867, the series follows Quinn as she sets out for a small Wild West town in Colorado following the death of her father. Life in rural America as a pioneer proves to have its fair share of difficulties for Quinn, a city girl from the East Coast. In addition to adjusting to a new attitude and lifestyle, Quinn must also prove that she has what it takes to be a successful female doctor. This heartwarming and enthralling drama is sure to have you on the edge of your seat as you quickly become immersed in Doctor Quinn's journey building a new life for herself.
Stephanie Plum Series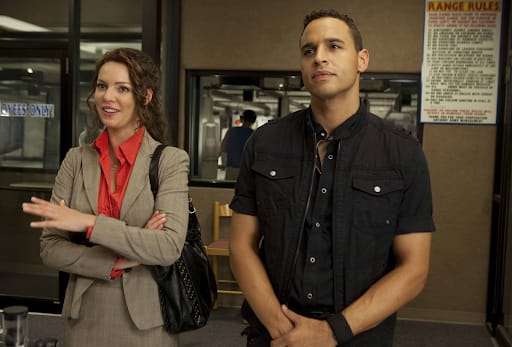 Credit: Lionsgate
A long-time Naples resident, Janet Evanovich is most notably known for her work writing the
Stephanie Plum Series
. This series of contemporary mysteries showcase the life of Stephanie Plum, who decides to become a bounty hunter upon losing her job. There are currently 25 books in the series, each telling the exciting adventures that Stephanie Plum embarks on. Stephanie Plum's spunky attitude and relatable personality make it easy for readers to be engaged. The first book in the series,
One for the Money
, was adapted into a film starring Katherine Heigl as Stephanie and released in 2012. The novels have been on
The New York Times
,
USA Today
,
Wall Street Journal
, and Amazon bestseller list. Evanovich's past 17 novels have also made it onto
The New York Times
Best Sellers list. With an inviting writing style, it won't be long before you, too, are wrapped up in the life of Stephanie Plum.