Yoga is a physical, mental, and spiritual practice that originated in India over 5,000 years ago. The goal of yoga is to unite the mind, body, spirit, and community. Yoga is beneficial for overall health and well-being, improving flexibility, strength, and balance, and reduces stress, anxiety, and depression.
If you're looking for a place to build or deepen your yoga practice in Naples, Florida, there are plenty of studios and meetups to choose from in the neighborhood. This article will give you a rundown of some of the best places to practice yoga in Naples.
Beach yoga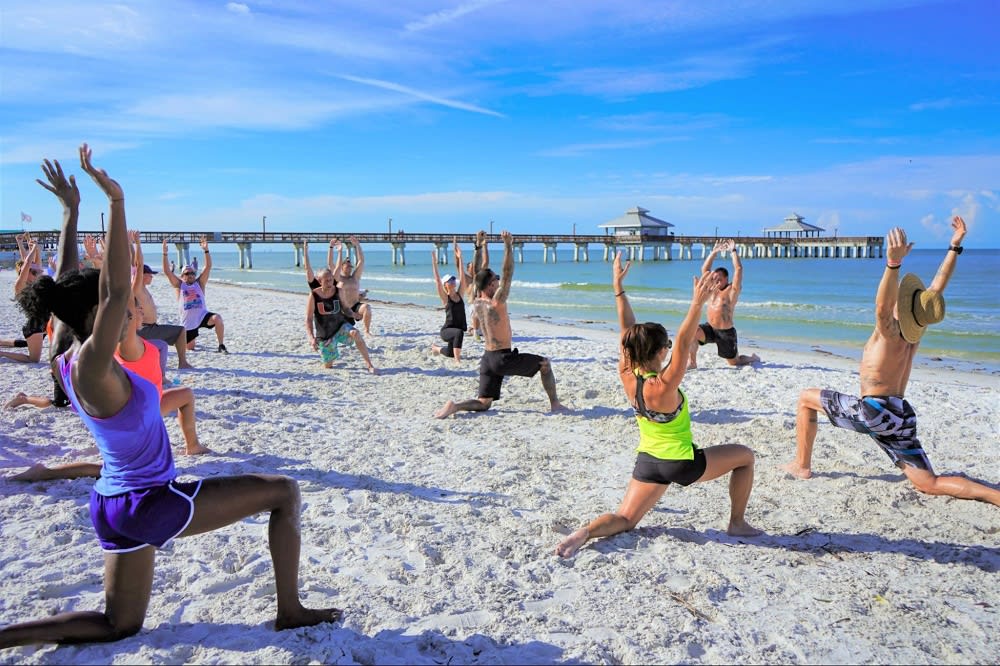 Donation Yoga
leads class practice sessions at Lowdermilk Beach, Miramar Beach, and South Beach. True to its name, Donation Yoga offers its classes on a donation basis. Lauren Fox, head of Donation Yoga, recommends a contribution of $10-20 per class session and would like to remind new practitioners in Naples to bring a towel and water.
Lo's Yoga Naples
offers yoga class sessions on Vanderbilt beach at various times throughout the week. While Laura Grabinski (Lo) is the lead teacher, some classes are led by Sheila or Kari. Check the
schedule
for upcoming sessions to book your spot in a yoga class.
Karen McNeil
offers one-on-one class sessions or sessions for private groups. She is happy to guide your practice at home, at any Naples beach, or even in your office! If Tai Chi interests you, Karen has class options for Tai Chi practice as well.
In-studio & on-demand classes
Yoga House
offers in-studio classes of varying lengths and difficulty levels. In addition to popular yoga classes like hot yoga and gentle yoga, Yoga House offers a blend of mobility training in their Mindful Movement class and aims to reduce chronic pain with their Foundation Training.
Honor Yoga
offers a wide range of classes, from gentle for beginners and those with limited mobility to HIIT or Strong & Calm, which focuses on challenging poses.
Love Yoga Center
is proud to offer a range of classes daily and welcomes yogis of all levels to deepen their practice. Beginners and those wishing to revisit the fundamentals of the asanas are sure to enjoy Love Basics or Gentle Love Flow, while experienced practitioners looking for a more positive flow are sure to enjoy Love Rocks!
Try out
Naples Yoga Center
, which offers a range of classes, including Vinyasa Flow, Yin Yoga, and Gentle Yoga. Vinyasa practice focuses on flowing from one pose to the next in connection with the breath. Yin practice focuses on longer pose holds and breathwork. Gentle practice is excellent for beginners and those wishing to participate in an accessible review of basic asanas. Practice Yoga offers 40 classes weekly and covers Yin, Gentle, hot yoga, and more.
Practice Yoga
also offers private and corporate classes and frequently hosts workshops to deepen your practice.
YOGA LAB NAPLES
offers numerous hot yoga vinyasa classes and slower vinyasa flow sessions. YOGA LAB also offers Yin class sessions.
Boutique gyms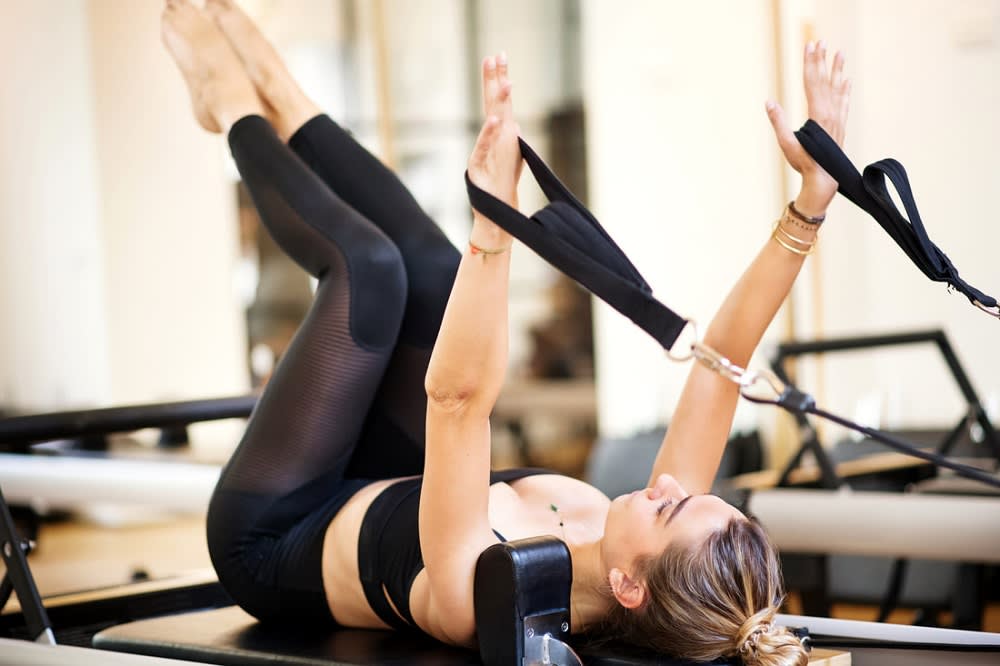 Photo Courtesy of Skylight Yoga & Fitness
If you are looking to practice yoga along with other forms of exercise, be sure to check out
Skylight Yoga & Fitness
and
SPENGA Naples
. Skylight Yoga & Fitness was recognized as the favorite yoga studio of Naples by
Yoga Pose
in March 2021. Skylight Yoga offers Slow Flow Yoga, Flow Yoga, Restore, and total body workouts, TRX workouts, pilates, and more.
SPENGA Naples offers a unique blend of spin cycling, strength training, and yoga in each session. SPENGA aims to blend cardio with building strength and practicing active recovery.
Yoga teacher training
If your love of yoga has called you to learn to teach this practice to others, you can explore Yoga Teacher Training (YTT) with
Susanna Barkataki
,
YOGA LAB
,
Yoga House
,
Honor Yoga North Naples
, and
Practice Yoga
. Yoga Teacher Training usually involves 200 hours of study and practice, covering the anatomy and physiology of yogic asanas, the history of yoga, yogic philosophy and living as a yogi, meditation, and how to assist with asana modifications to ensure yoga is accessible to all.
Naples, Florida, is a great place to start or deepen your yoga practice. With a wide range of classes and styles offered, you are sure to find the perfect place to start or continue your journey with yoga. If you are interested in purchasing Naples real estate, reach out to a local expert realtor such as
Armand Alikaj
for guidance.