Discover Your New Favorite Course in the Naples Area
It's no small task to be counted as one of Florida's top golfing destinations. With weather that keeps the grass lush and green and makes the year-round pursuit of pars and birdies feasible, the state boasts an incredible number of places to tee it up.


In southwest Florida sits some of the top golf courses in The Sunshine State. At the center of this golfing paradise, along the shimmering shores of the Gulf of Mexico, is Naples.


Long a top destination for vacationers seeking the sun and sand of Florida's west coast, the past several decades have seen Naples blossom into a leading golf destination with plenty of well-known spots for links aficionados.


Of course, when a handful of courses start getting all the press, plenty of other quality tracks can get overlooked. In a place like Naples, though--where few other destinations can match its variety and beauty--quality abounds.


With that in mind, these are five top courses you shouldn't ignore when booking a tee time in Naples.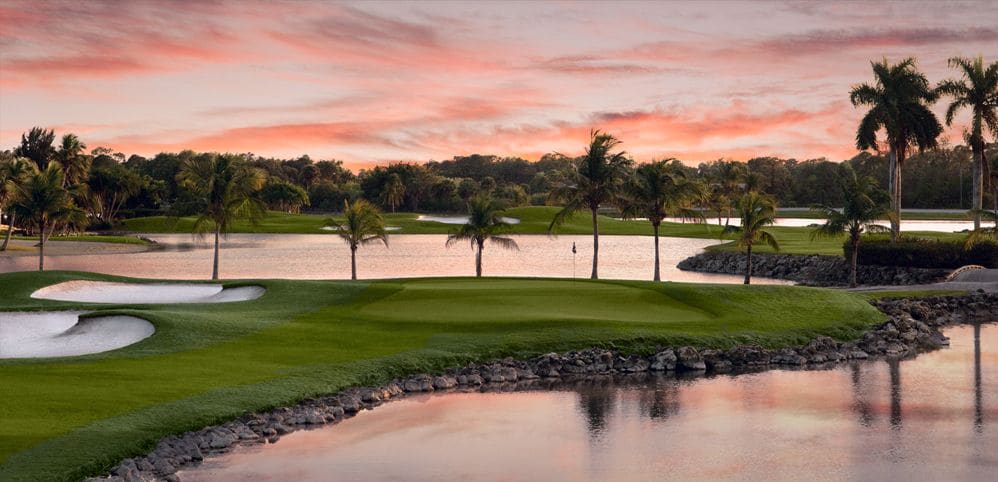 Situated in South Naples, our first course is the widely underrated Lely Resort and Country Club. At Lely, it's all about the golf with a trio of spectacular courses created by three titans of the golfing world: Flamingo Island by Robert Trent, The Mustang by Sr. Lee Trevino, and The Classic Course by Gary Player.
Although Player's course is private, Trent Jones and Trevino's courses are both open to the public, and each is well worth the price of admission. Whether it's a trek through the marshland masterpiece The Mustang or a challenging round amidst a tropical hideaway at Flamingo Island, golfers at all levels will be itching to book a follow-up visit well before finishing their first 18.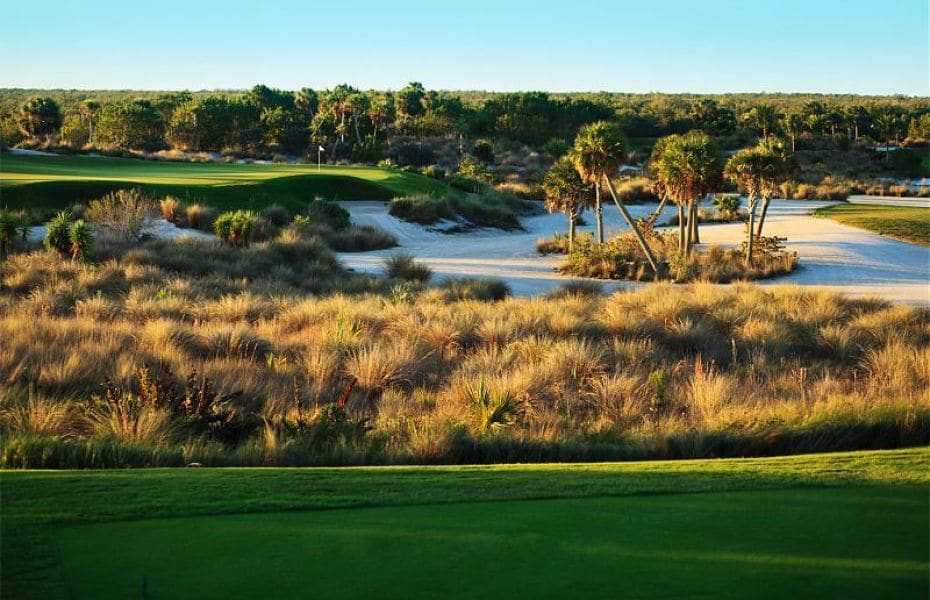 What may arguably be the least hidden gem on our list, we've included Hammock Bay simply because if you've haven't played it, you have no idea what you're missing. From novices to veterans, every golfer that plays a round at Hammock Bay will be recounting their trip for years to come.


Designed by Peter Jacobsen and Jim Hardy, the Audobon International Gold Certified Signature Sanctuary Course ebbs and flows for 7,000 yards and features rolling fairways framed by a mix of live oaks and tropical palm trees. The course is also surrounded on all sides by Florida Everglades.


As you play each shot, you'll note the exclusivity in Hammock Bay, as there is only one road in or out of the club (unless you fly directly into the Marco Island Executive Airport, which sits adjacent to the course).



Located just north of Naples in neighboring Bonita Springs, Raptor Bay was designed by four-time major winner and World Golf Hall of Famer Raymond Floyd. The course was the first resort course in the world to receive the Audubon International Gold Signature Sanctuary Certification, and it's not difficult to see why.
Adjacent to the Hyatt Regency Coconut Point Resort, Raptor Bay immerses you in the natural beauty of Florida. As for playing Raptor Bay, its charm lies in its challenge with undulating greens, expansive bunkering, and plenty of water features befitting a Florida links.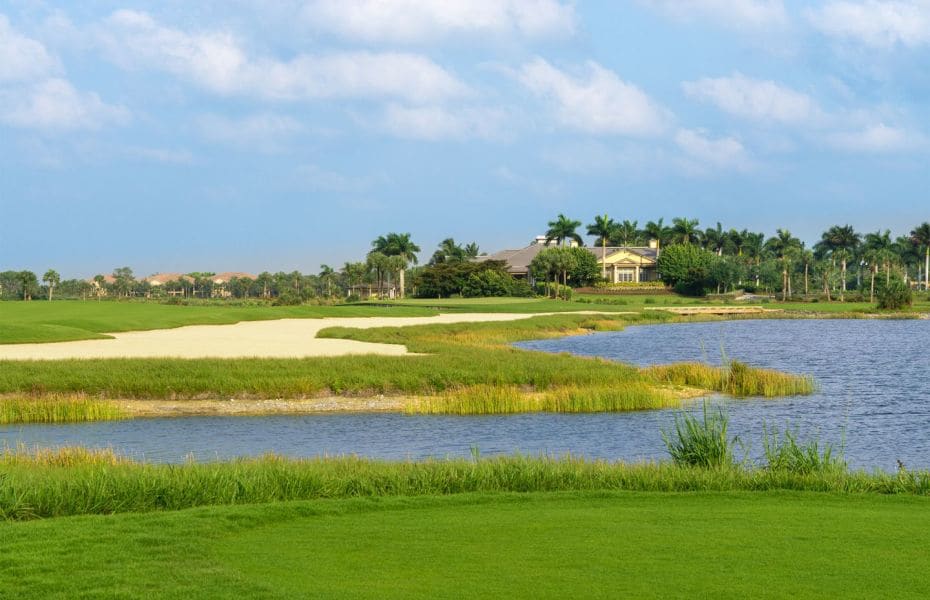 If your two passions are golf and bird watching, your own personal oasis may very well be The Rookery. As you navigate this 7,100-yard, par 72 stunner, you'll be awestruck by sightings of bald eagles, ospreys, gulls, egrets, herons, hawks, and pelicans.


The golf isn't bad either. While a stern test awaits the most seasoned golfer, wide fairways, receptive greens, and five sets of tees ensure that you'll have an enjoyable round at this hidden gem no matter your skill level.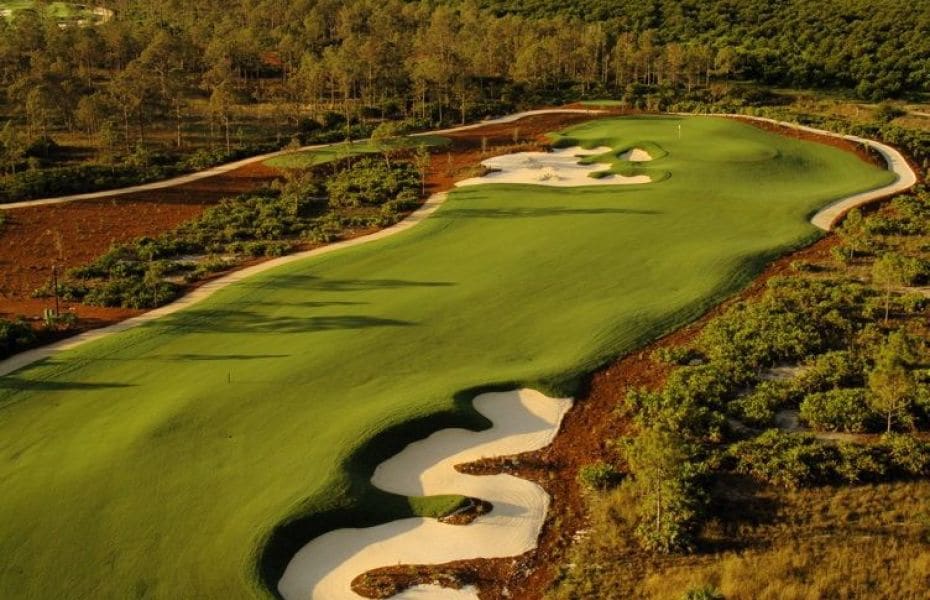 Thirty minutes outside of Naples is a hidden and environmental masterpiece called Old Corkscrew. With nary a house in sight for miles, this 7,393-yard Jack Nicklaus Signature Design is part wetlands, part scrub, part sanctuary, and all Florida.
Woven naturally into its surroundings, Old Corkscrew is a certified Audubon International Silver Signature Sanctuary. Between booming drives and clutch putts, it's not out of the ordinary to spot alligators, tortoises, and an abundance of water birds in this breathtaking habitat.
Looking for your own piece of Naples real estate in order to be closer to these hidden golf course gems?
Contact me
today. It would be my pleasure to help you peruse the Naples homes for sale so you can find the property of your dreams.