From Professionally Designed Golf Courses to Stunning Pools, Explore the Most Selective and Sought-after Country Clubs in Naples
With almost 100 golf and country clubs located in and around Naples, there's no mistaking that golf, tennis, swimming, and fitness is woven directly into the fabric of everyday life in this part of Florida.
Few places reflect that better than the handful of exclusive, high-end golf and country clubs that boast an incredible array of amenities for members to enjoy. The following five clubs offer rarified levels of golfing and social access that are unmatched within the private country clubs of Naples.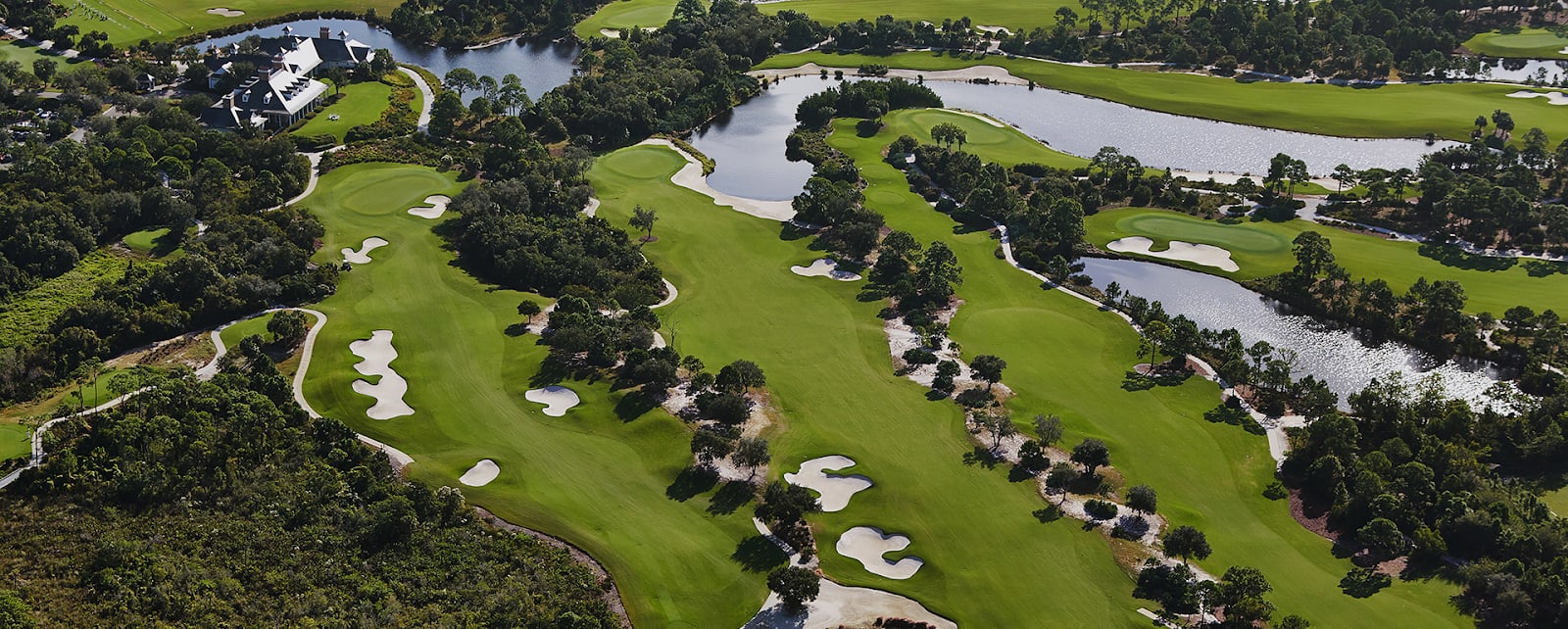 Golf Initiation Fee: $310,000
Yearly Dues: $21,500
Membership: Limited to 250


Old Collier may not be a country club, but when talking about exclusivity in Naples, it's difficult to leave its golfing off any list. Situated alongside the Cocohatchee River, life at the club revolves around the 6,942-yard, par 72, Tom-Fazio designed gem. A highly distinctive single bag caddie program enhances the old-world, invitation-only golfing experience.


The club is an Audubon Signature Sanctuary, but the wildlife barely takes notice of the power brokers at play on the immaculate fairways and greens. For an escape from the escape, members share access to a 20,000-square-foot clubhouse, which showcases antiques dating back to the early 1800s.



Golf Initiation Fee: $250,000
Yearly Golf Dues: $21,500
Membership: Limited to 300 Golf Memberships
Social Membership Initiation Fee: $25,000
Annual Social Membership Dues: $4,000


When one envisions the ideal golf and social club, it's not at all a stretch to believe that Bay Colony is what they would conjure in their mind. Exuding timeless Florida charm and style, Bay Colony has few peers in Naples or anywhere else.


The 7,114-yard, par 72 championship course is a nouveau tropical layout that once served host to a Champions Tour event. Bay Colony's social atmosphere is also title worthy, with a recently renovated 32,000-square-foot clubhouse, Grille and Wine Rooms, and a well-appointed main dining area that proves effortlessly on par with the finest eateries in Naples.



Resident Equity Initiation Fee: $160,000
Annual Golf Dues: $18,730
Membership: Limited to 250 Golf Memberships
Sports or Social Equity Initiation Fee: $55,000
Annual Sports or Social Dues: $9,370


Exclusivity may limit access, but it by no means limits amenities. Nowhere is this clearer than at Grey Oaks Country Club. Directly in the heart of Naples, the club claims 54 holes of championship golf--the most of any club in the area. But that barely scratches the surface.


The most impressive numbers are away from the courses--two clubhouses (including the 62,000-square-foot East Anchor club), a 30,000-square-foot wellness center, 12,000 square feet of fitness area, eight tennis courts, three restaurants, and events galore.



Golf Initiation Fee: $160,000
Annual Dues: $11,800
Membership: N/A


Much like Old Collier, Calusa Pines is another club whose sole mission is golf. It is committed to its status as a premier venue, as the invitation-only establishment opts not to release its membership numbers.


For those with an exclusive membership, the experience is indeed special. A visual masterpiece from every tee, fairway, and green, Calusa Pines consistently ranks as one of the top tracks in the nation according to Golf Digest.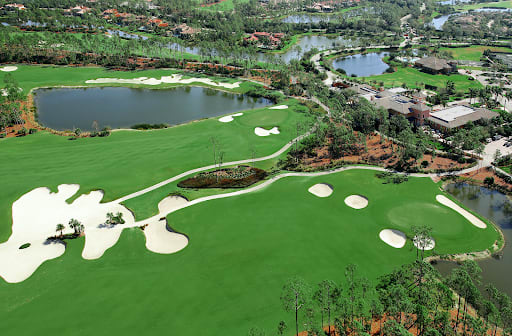 Golf Initiation Fee: $130,000
Annual Golf Dues: $16,235
Membership: Limited to 450 Golf Memberships (225 per 18 holes)
Sports and Beach Membership: $45,000
Sports and Beach Annual Dues: $6,580


Located in Naples, Mediterra is one of the few clubs on this (or any) list that can claim to be all things to all people. The 25,000-square-foot clubhouse serves as the central hub for Mediterra--but it's merely the appetizer.


Mediterra features two 18-hole, Tom Fazio-designed layouts, a 10,000-square-foot beach club that sits on Little Hickory Island, a sports club with fitness center, trainers and classes, three spa rooms, a swimming pool, and a smoothie bar. If that wasn't enough, there's also an active 200-member tennis program and eight miles of trails throughout the development.



Are you looking to make the move and be closer to these top-of-the-line establishments?
Contact me
today. It would be my pleasure to serve as your Naples real estate agent and help you find the property that suits your tastes and needs.