Naples, Florida is a world renowned destination that golf lovers flock to far and wide. The courses and clubs in this area are designed by some of the finest architects, golf professionals, and hospitality experts there are. The sunny Florida weather and wide open spaces create the most gorgeous atmosphere to vacation and stroll across the idyllic courses.


For many, this paradise is the place they want to call home. Young couples, families, and retirees have the picturesque vision of evenings in the luxury family homes, weekends on the courses, and lunches at the club. Clubs that have residential property like Grey Oaks real estate and The Club at Renaissance real estate are highly coveted because their set up instantly provides recreation, socialization, and domestic contentment in one convenient package. When searching for real estate within private golf club grounds, a certain amount of research into the background of the property is necessary. There are things people don't really have to think of when simply visiting a club for a short vacation, but if you're looking to own a piece of land that is linked to an institution you want to know how it is run and maintained.


Especially since family oriented homes or retirement properties are intended to be a dwelling that is lived in for an extended period of time, you want to know that the courses and clubs you're paying good money to be near are going to continue to be a modern institution you can enjoy being a part of for years. This means that private club real estate is best purchased when they have recently undergone renovations and updates. This prolongs the time period from your purchase that the area is at its economic and conditional peak. Not only does this help protect your investment, but it also ensures you'll love your home for years to come. Here are a selection of highly rated, recently updated club properties to give you some ideas on your search.
1. Grey Oaks Country Club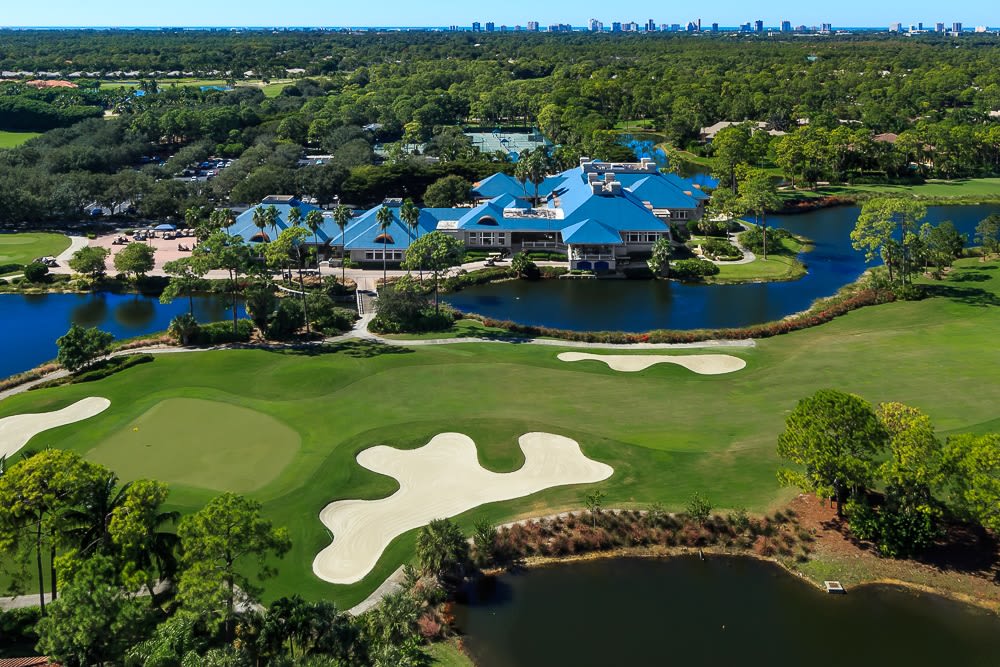 Photo Courtesy of Golf Property
Grey Oaks Country Club
is a renowned, modern private club in the Naples area that has every possible amenity imaginable. The club is designed to be a hub for all things active in the Florida sun while also providing a luxurious ambience to all members and residents. Grey Oaks real estate has the sweeping elegance of Spanish inspired villa architecture with the best home amenities possible. The sweeping luxury homes look out on the natural landscape and property for a stunning view that's close by to everything a person could want to unwind with. A newly renovated wellness center, three championship golf courses, dining rooms, clubhouses, and a resort pool are not even a complete list of the accommodations membership at Grey Oaks offers. This is state of the art luxury for the buyer that wants it all in one place.
2. The Club at Renaissance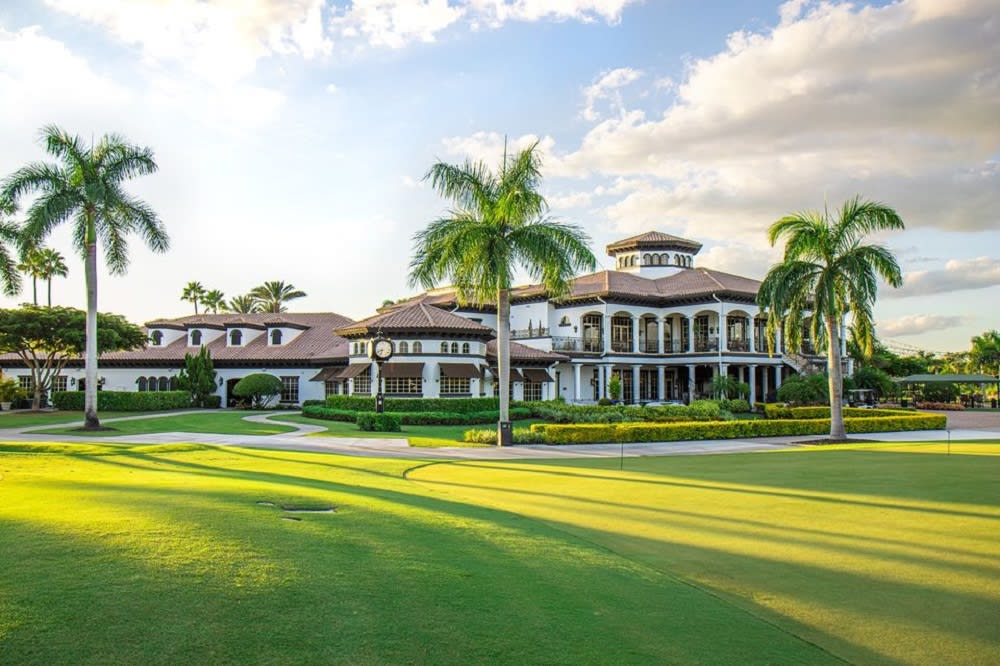 The Club at Renaissance
has a charming, quiet feel perfect for people that want a slower pace of life. This club emphasizes refinement, privacy, and ease. As one of the lowest density properties on the list, Renaissance real estate in Naples is perfect for the buyer that is looking to live la dolce vita without disruption or crowding. The Club at Renaissance underwent a massive, full scale renovation only 3 years ago that touched every single aspect of the estate as well as adding onto it. A new pool, firepit patio, and sporting courts are brand new additions to the club and courses. All of the architecture and restaurants were overhauled as well. Purchasing Renaissance real estate essentially offers you access to a brand new private club and golf course in the beautiful Naples area.
3. Royal Poinciana
Both a benefit and a drawback of the
Royal Poinciana
is that the club does not have any real estate that is managed by the organization. This does mean, however, that luxury real estate owners in the Naples area have a club to go to that is purely recreational and the sweeping vistas are not blocked by any structures or homes. Royal Poinciana has two 18 hole courses as well as tennis courts, a clubhouse, and a dining room. The club is also member owned, so the controlling board making decisions is made up by people who are part of the community.
4. Windstar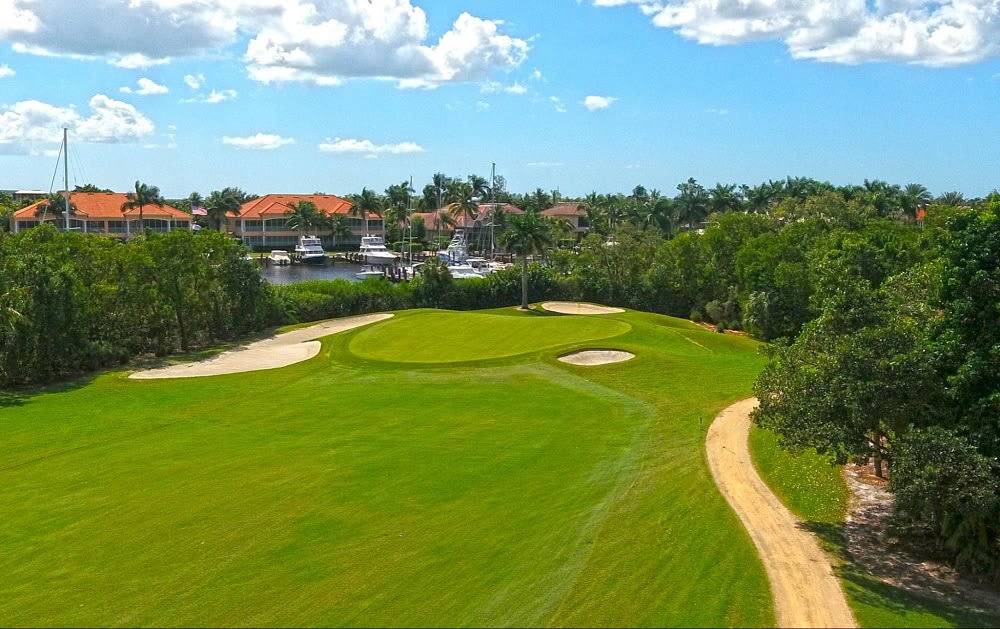 Photo Courtesy of LinkedIn
Windstar
has the unique attribute of being on Naples Bay, making this a prime location for beach lovers. On top of the club's golf course and extensive list of social activities, it maintains its own private beach available only to members. Members of the Windstar can take a 30 minute shuttle run by the club to nearby Keewaydin Island to spend all day in the sand without the hassle of beach crowding. Water lovers will continue rejoicing as Windstar is also the only club in the Naples area that has its own private yacht basin. The Southpointe Yacht Club offers deep water boat slips for sale or lease and has its own marina. The Yacht Club has a pool and lounge for a place to take a respite while the boats are docked.
5. Naples Grande
The Naples Grande
is for the serious golf lover that wants a challenging but enjoyable course. On top of the coveted clubhouse amenities, the Naples Grande's main focus is sportsmanship. Their Rees Jones designed course was crafted for the best play, views, and enjoyment of use. It is ranked as one of the best courses in America and holds several awards for its quality. After all of that work on the course, members can also unwind at the club's spa. The spa has specialty aesthetic treatments as well as massages and a floating nail salon. The Naples Grande is the place for people looking to work hard and play hard.
Looking to put down roots near a private club and golf course may seem like a luxury driven investment but this kind of real estate has a practical side worth considering. Modern life is busy and most people living in the suburbs are rushing around just to fit everything in. When you buy property on or near a club you already have a built in community where you can socialize, relax, and bond with your and other families. You eliminate the stressful chaos of racing around town to golf with friends, do something fun with the family, and get things done around the house. Everything you want is right in the neighborhood. If you'd like more guidance on purchasing or selling real estate in Naples, Florida you can reach out to trusted agent
Armand Alikaj
for expert assistance.