From Beautiful Beaches to Top-of-the-line Golfing, Here Are Five Naples Resorts to Put on Your List
When somebody mentions Naples, Florida, it's almost certain the name will conjure up images of glistening, sun-drenched beaches and lushly manicured golf courses. Of course, accompanying these incredible vacation-centric amenities are the world-class resorts: well-appointed, real-life fantasy lands where relaxation is at the top of each day's agenda. With so many amazing resorts to choose from, though, which ones should be at the top of your must-visit list?
Let's check out five of the best resorts in Naples that stand out for their commitment to their guests, attention to detail, and overall amazing experience they provide.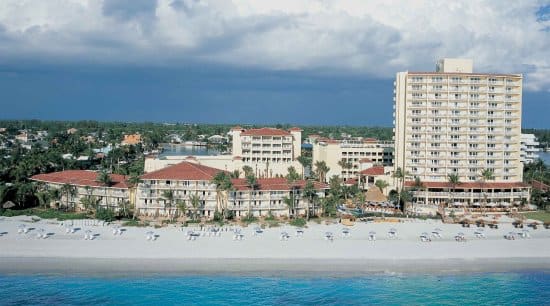 Situated between the Gulf of Mexico and Vanderbilt Bay is where you'll find the LaPlaya Resort. Recognized as a top resort destination by the likes of Conde Nast and Travel and Leisure, LaPlaya receives consistently high marks for its immersive tropical experience, comfortable rooms, and access to the best of Naples, including golf, dining, and nightlife.
Travelers of all kinds--from solo adventurers to families on retreat to romantics looking to escape--will find a great experience at LaPlaya.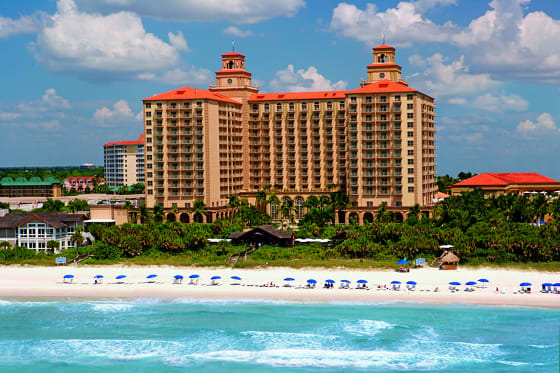 Although they stand as two distinct resorts and two different experiences, with the Ritz-Carlton brand, you know you'll receive an unmatched level of pampering regardless of which one you choose.
The Ritz-Carlton, Naples caters to the ocean lover, where every room features views of the Gulf of Mexico. Access to three miles of private, white sandy beach will get you even closer to the action. At The Ritz-Carlton Golf Resort, the beach gives way to fairways and greens with two Greg Norman-designed 18-hole courses on site.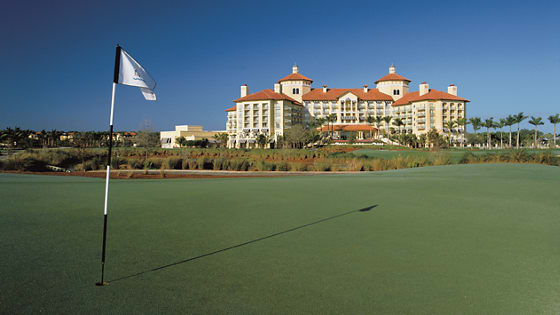 If you find it hard to decide between the two, don't worry--staying at one resort grants you access to the amenities of the sibling property.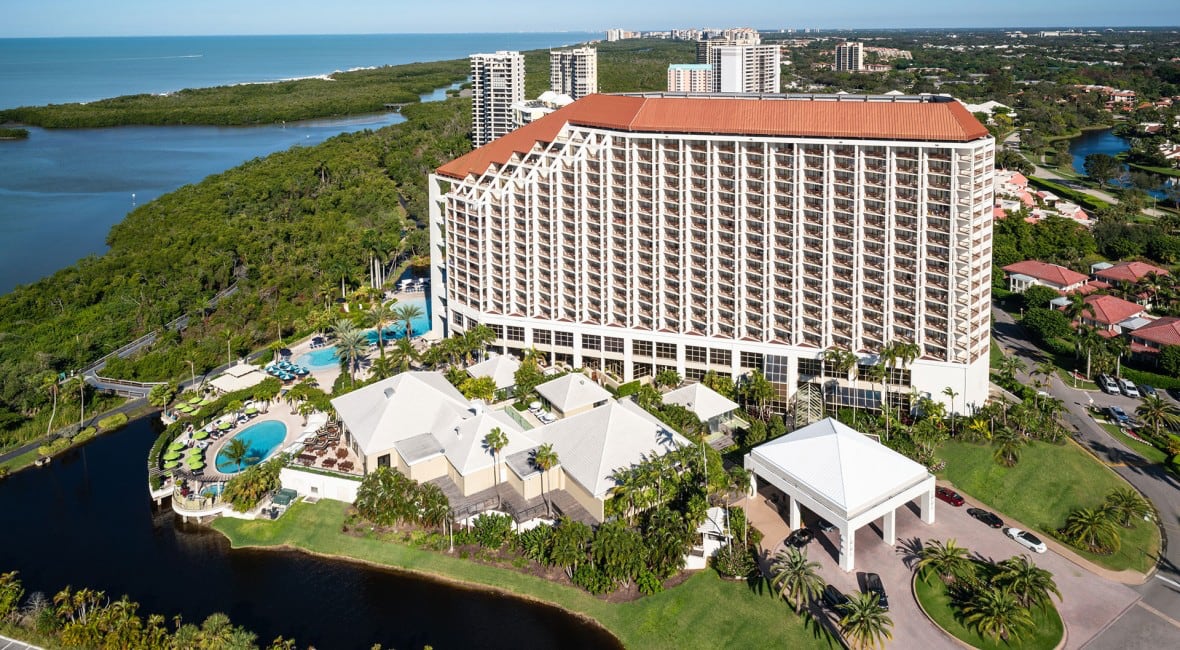 If you want a beachgoing experience that tilts more modern in both design and experience, the Naples Grande is tailor-made with you in mind. The resort itself resides adjacent to the protected 200-acre Mangrove Estuary, and although not directly on the beach (it's a five-minute tram ride or a 15-minute jaunt along their boardwalk), once you arrive, it's the equivalent of a private playground to call your own.


The Grande also provides its guests access to a spa, three on-site pools, seven on-site dining options, and the opportunity to play golf or tennis. Its convenient location makes it simple to head into Naples to
shop and dine
as well.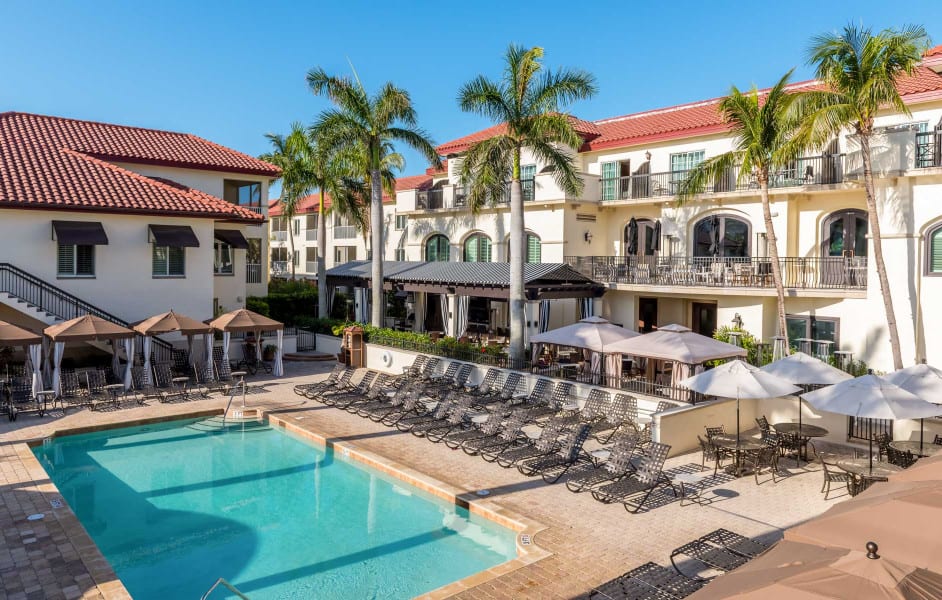 If the beach proves secondary in your pursuit of a genuine vacation getaway, then the Tuscany-themed Bellasera should be at the top of your booking list. Located in the heart of Old Naples, the all-suite Bellasera gives you a vibrant home away from home, with quick access to Naples' best shopping and dining experiences--including the celebrated
Fifth Avenue South
.
When you return from your excursions, you could choose to prep a meal using your in-room kitchen or satisfy your appetite at the excellent
Claw Bar
, Bellasera's onsite, Southern-themed restaurant.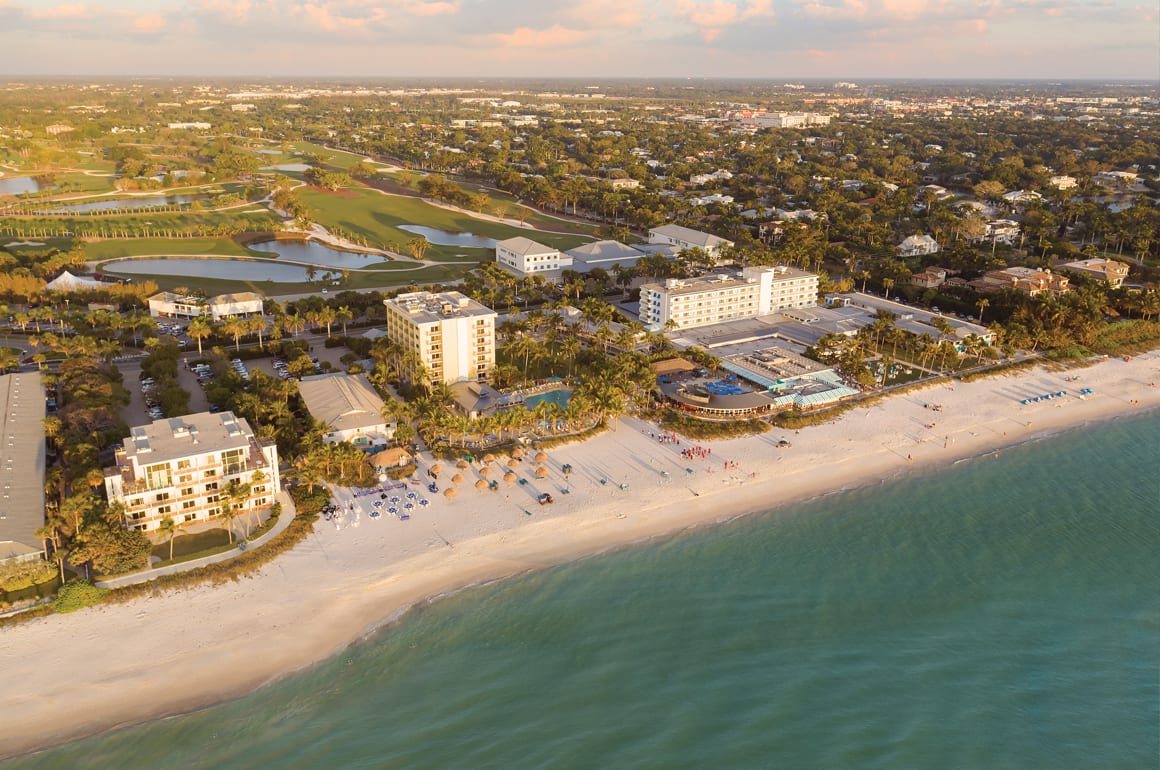 For the true all-in-one beach and golf experience, look no further than the Naples Beach Hotel and Golf Club, where the hotel is on the beach, and the golf is right across the street. Catering specifically to travelers that want to taste, touch, and see Florida in all its glory, the Beach Hotel provides just the right amount of stimulation.
With amenities that include enclave-like accommodations, a spa, a fitness center, access to the Mary C. Watkins Tennis Center, and waterfront restaurant
HB's on the Gulf
, the Naples Beach Hotel is a truly one-of-a-kind getaway.
Want to be closer to these state-of-the-art resorts? Looking to make the move to the Naples area?
Contact me
today. It would be my pleasure to help you on your home buying journey and find the perfect piece of Naples real estate for you.