Delnor Wiggins State Park
Delnor Wiggins State Park has some of the best natural stretches of dunes and protected beaches in Florida and is a great place to relax while visiting Naples. Its brown sand and turquoise waters are visible just as you drive up to the park. The Calusa Natives once populated this coastline and would harvest the rich bounty of the Gulf by building villages, raising large mounds, and digging canals for their boats. The beach is named after the first known homesteader, Joe Wiggins, who operated an apiary and trading post during the late 1800s. Wiggins traded goods with both the Seminole Native Americans and other settlers. It wouldn't happen until decades later that Collier County acquired the land from Lester J. and Delora A. Norris, hence their name "Delnor." In 1970, the state of Florida purchased the land from Collier County for a state park, which did not officially open until 1976.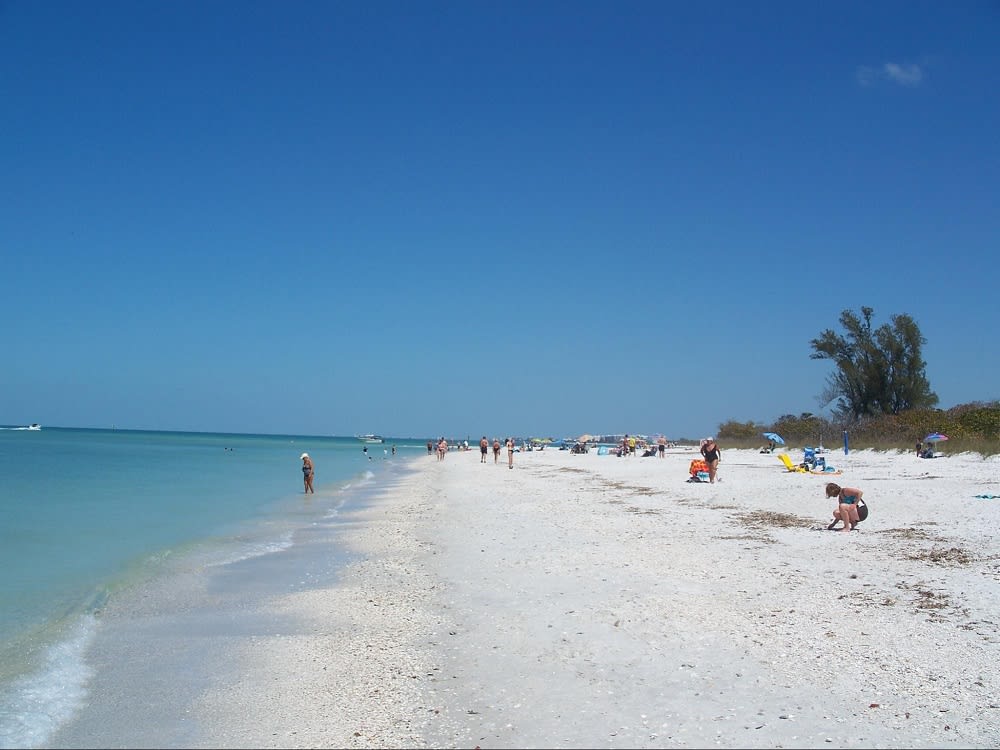 Out-of-town visitors and locals have many beach spots at Delnor Wiggins State Park to choose from, each with plenty of activities and different amenities. A crowd favorite is to take a boat trip from the Cocohatchee River and head north to Estero Bay. If you're into geography, go Geo-Seeking with the family. It's an inexpensive, interactive high-tech treasure hunt and a great way to learn geography. Participants use location coordinates to find caches. The biggest reward is the excitement from the search and the discovery of a place you've never been. You can also go fishing, hiking, or snorkeling.
Barefoot Beach Preserve County Park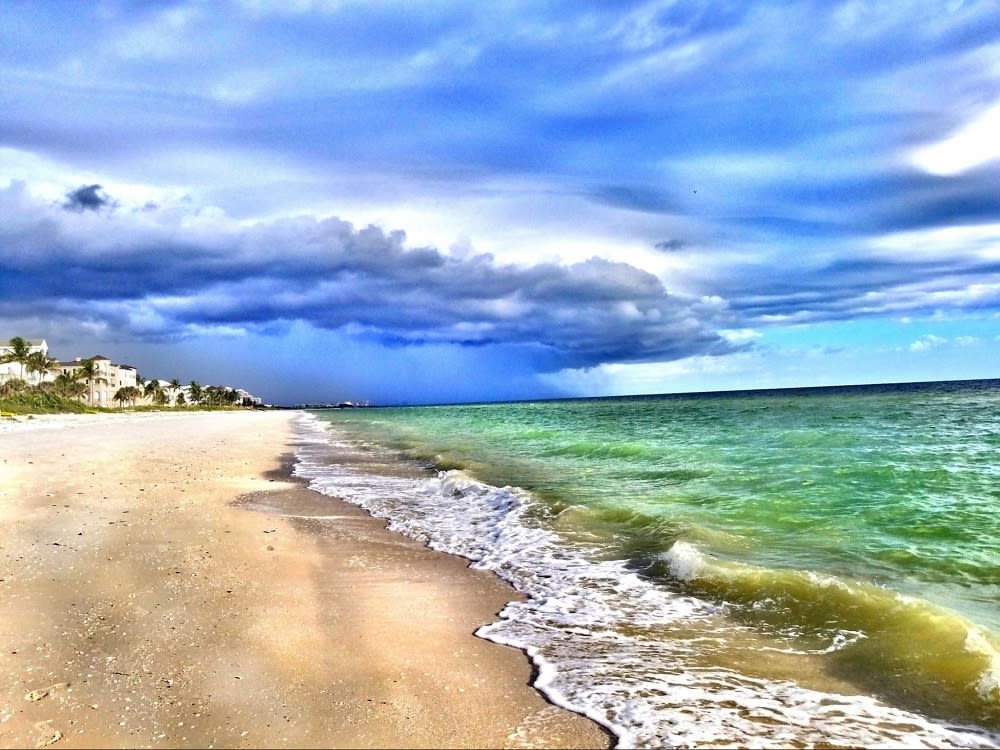 Collier County's coast reaches its peak at Barefoot Beach Preserve, where many Floridian animal species take refuge and where visitors can enjoy the park's natural surroundings. Barefoot Beach Preserve sits on more than 340 acres of natural land and is one of the least developed barrier islands of Florida's Southwest coast. The 8,200' of peaceful beach supports sea oats and crucial nesting sites for sea turtles during the summer months. The park sustains a variety of rare plant life, including coastal hammock, sea palm, gumbo-limbo, sea grape, and many other species of trees. The beach is also home to the protected gopher tortoise.

There is so much to learn at Barefoot Beach Preserve and lots of sightseeing, too. As you head to the beach, you'll notice multi-million dollar homes along the coast. White sand beaches and shallow greenish waters are ideal for families. A one-mile nature trail runs among the dunes where gopher tortoises can be seen nesting in the summer and where residents have an opportunity to view and support over 30 species of native vegetation, all carefully marked by The Friends of Barefoot Beach Preserve. You can also go on a nature walk with The Friends of Barefoot Beach Preserve to learn more about the site. Each week, from January through April, guided walks and tours are sponsored by the organization. Every Monday, Wednesday, Friday, and Saturday, you'll have the opportunity to learn about the beaches, animal habitats, and much more. And for the active visitors, this is paddlers paradise, where kiosks offer canoe and kayak rentals for mangrove paddling on the inland part of the beach. Check out The Friends of Barefoot Beach Preserve to learn more about plant and animal species that inhabit the site.
Clam Pass Beach Park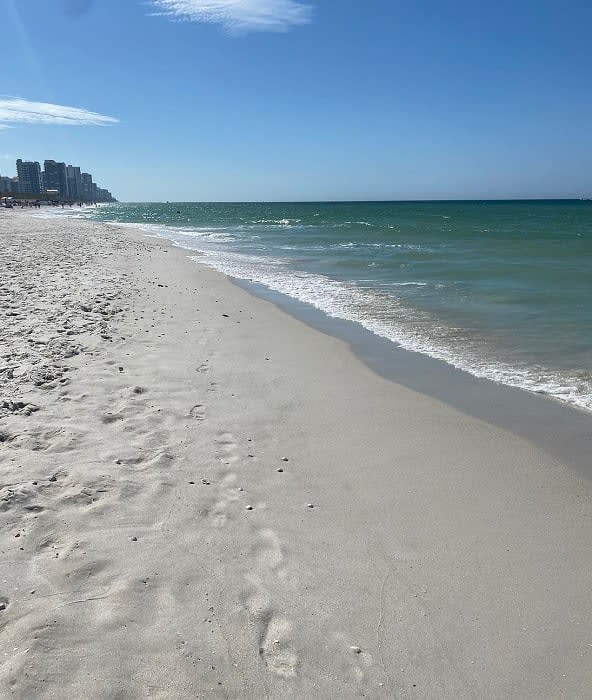 Clam Pass Beach Park is one of the most beautiful beaches in the North Naples area of Collier County. The site sits on more than 30 acres of coastline and provides both natural habitat and beach access from a three-quarter-mile boardwalk. The boardwalk is a great destination in itself for those who enjoy nature walks. The boardwalk runs through mangrove forests and a tidal bay that are critical breeding grounds for marine life, wildlife, and many bird species.

Clam Pass Beach is known for its beautiful white-sand beaches, great shelling, and calm waters. If you head to the north end of the beach, you'll find the Pass, which is a perfect spot to go snorkeling, kayaking, or fishing. The site offers a variety of picnicking areas, a snack bar, public restrooms, and outdoor showers. There are also concierge kiosks available that allow you to rent out beach chairs, cabanas, kayaks, and other water sports equipment.
The Beach at Naples Pier

The Beach at Naples Pier is the best place to go if you're looking to put your toes in soft sand, grab lunch or dinner at a nearby restaurant, or enjoy an evening of exercise. The beach stretches on for miles, and the pier extends 1,000' into the ocean, where it splits into two sections, with easily accessible public restrooms. Lounge in the warm sun, catch a wave or two in the ocean and take a stroll on the pier for a cold drink or ice cream.

The Beach at Naples Pier is also known to have some of the most beautiful sunsets. It's the perfect place for an after-dinner stroll. If you're looking for some exercise, just south of the pier are a few beach volleyball nets and sand courts to set up for a wide range of games. For those that enjoy walking the beach, jogging, or shell hunting, head south of the pier. A long walk with the family or your spouse will take you to Gordon's Pass at the south end. Head a few blocks up from the beach near 3rd street, and you'll find a variety of restaurants, outdoor patios, unique shops, and farmers' markets.
Lowdermilk Park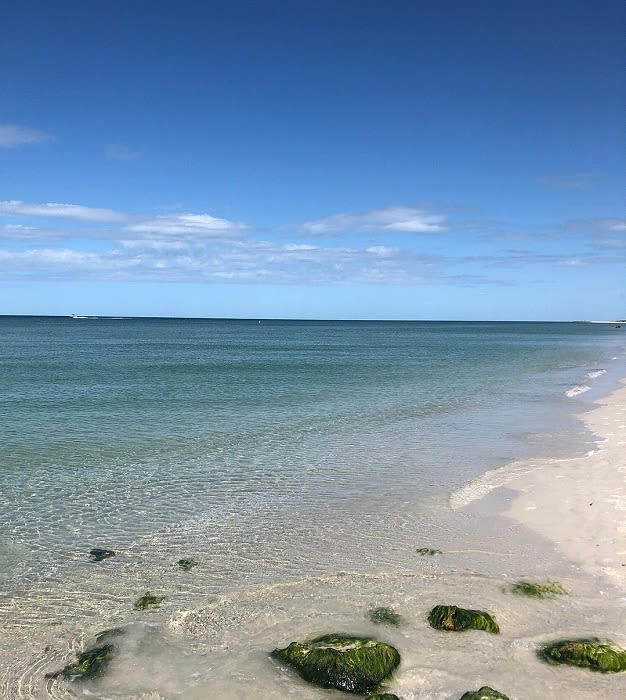 Located in central Naples, Lowdermilk Park is a must-see for out-of-town visitors. The beach park sits in one of the most beautiful residential districts in town and is one of the most popular beaches to visit. Lowdermilk Park offers clean and spacious beaches, plenty of parking, public restrooms, and a concession stand. The concession stands also rent out kayaks, stand-up paddleboards, and other aquatic sports equipment. The best feature of the beach is the eight thatched-roof palapas that are free to the public (just make sure you get there early to claim your spot Early risers will also be treated to a wildlife show, which is the prime time of the day to spot turtles and dolphins swimming right off the coast during the summer months. Residents also like to come to Lowdermilk Park for a great sunset.
Vanderbilt Beach Park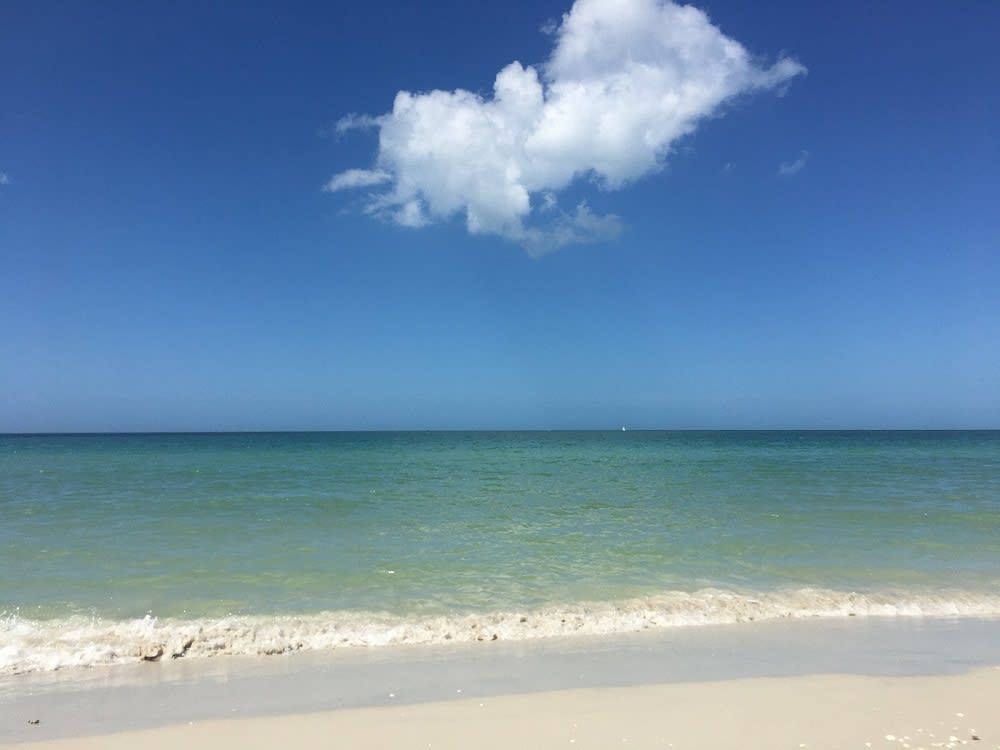 If you enjoy a little liveliness at a beach, then Vanderbilt Beach Park is the spot to visit. This beach sits on 5 acres of land and is one of the most popular in Naples. Covered with soft white sand and shallow waters, Vanderbilt Beach offers a variety of rentals for fun activities, as well as concessions. Local shopping and restaurants are located straight across Gulf Shore Drive from the beach. You can spot dolphins along the shoreline, as well as diving pelicans and hermit crabs. Vanderbilt Beach is the perfect spot to build a sandcastle, and the warm, gentle breeze is ideal for those who love windsurfing, kayaking, swimming, and other activities. Public restrooms, showers, and barbecue grills are available for visitors to use. Cabanas and beach chair rentals are also available to reserve.
Keeywadin Island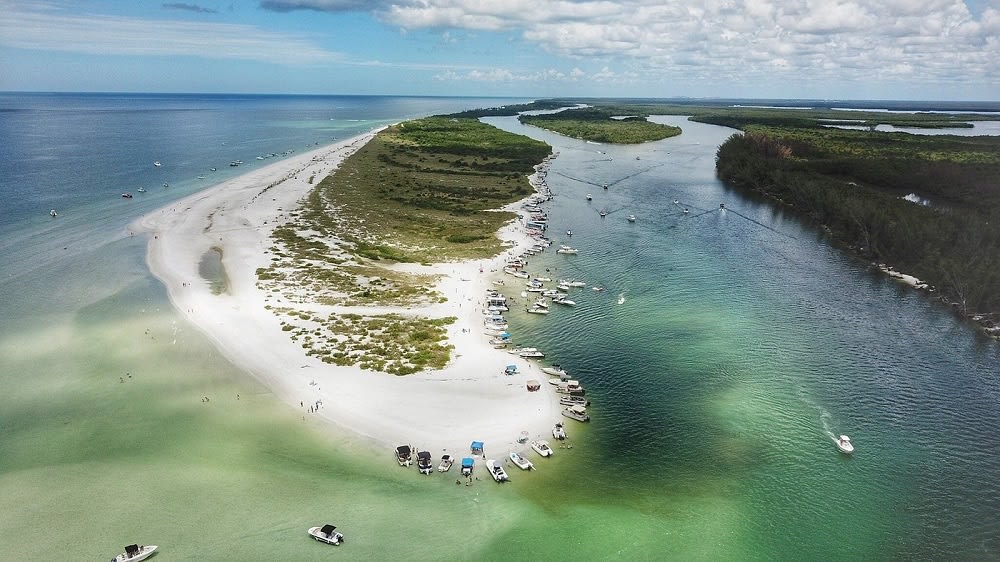 Located between Naples and Marco Island, Keeywadin Island offers eight miles of untouched white sand beaches. Eighty percent of the island is undeveloped, and the rest is populated with private beach homes. Catching a boat or ferry is the only way to get access to the island, but Keeywadin Island is the only beach in Naples that allows families to bring their pets. Take The Hemingway Water Shuttle to get access to the island. Concession and concierge stands are conveniently located in the area to rent boats, kayaks, paddleboards, and other items needed for a day of fun. Some sightseeing boat trips are also available in Naples and feature stops on the island for beach walking and shelling. Check out Sweet Liberty Sailing Catamaran, Miss Naples Sailing Catamaran, Dolphin Explorer boats, and other trips operated by Pure Florida.
Considering moving to Naples?
If you're planning to move to Naples and are interested in your options for luxury real estate, contact Armand Alikaj today. Armand serves a wide range of neighborhoods in Naples but specializes in waterfront and luxury homes near some of Florida's most desirable beaches.