Bad Ass Coffee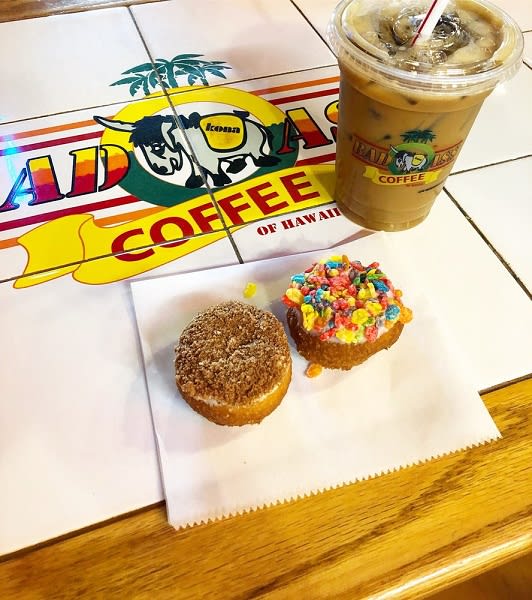 Photo credit: Bad Ass Coffee
Get into the "Aloha Spirit" with Bad Ass Coffee. This small café hails from the shores of Hawaii but has been sharing its premium, 100% Kona coffee with customers since 1989. For more than 30 years, Bad Ass Coffee has successfully spread the "Aloha Spirit" by combining great-tasting coffee with customer service that makes every experience memorable and fun.

For many years, donkeys from Kona, Hawaii, would carry heavy loads of coffee beans, and the particularly strong ones received the nickname "The Bad-Ass Ones." The native people of Hawaii reminisce on the outcries from "Bad Ass Ones" echoing through the mountains as they hauled heavy loads of coffee beans. The name Bad Ass Coffee pays tribute to the hard-working donkeys from the early days.

If you like your coffee unique with lots of flavor, you will enjoy their "Slammer" espresso served with lukewarm chocolate and topped with half-and-half. On the other hand, if you prefer a simple and highly caffeinated coffee, their "Eye Opener" is served with two shots of espresso in brewed coffee,
5th Avenue Coffee Company and 6th Street Diner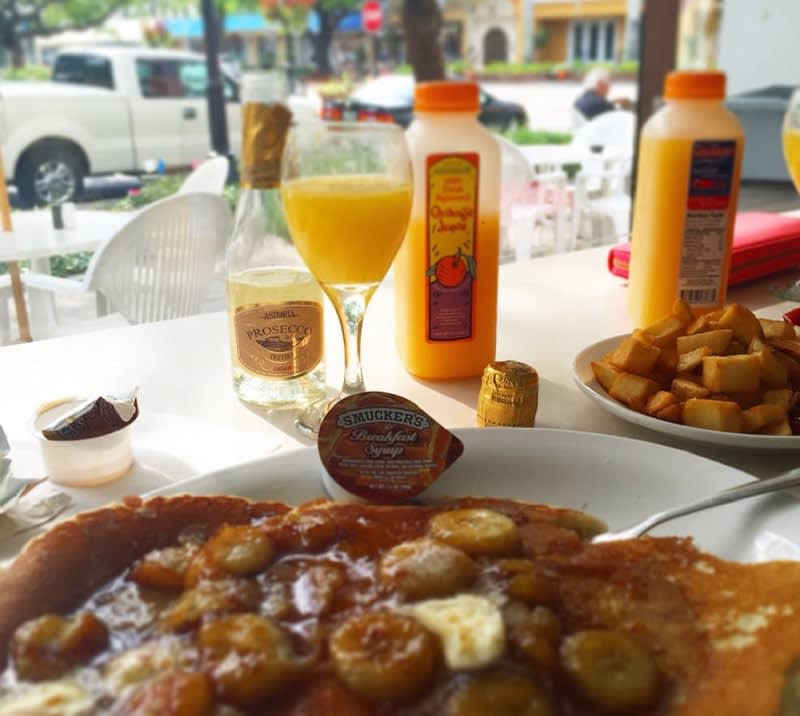 Photo credit: 5th Avenue Coffee Company
5th Avenue Coffee and 6th Street Diner have the perfect outdoor patio setting to enjoy a cup of coffee, baked goods, and a few other great breakfast selections. On 5th and 6th, you can pair some delicious breakfast faves with an iced coffee, frappe, cappuccino, or espresso. And once you're fully caffeinated, you can even get a bit of work done using their free wifi. Overall, the breakfast selections and atmosphere make 5th and 6th a fan favorite.
Food and Thought Organic Market and Restaurant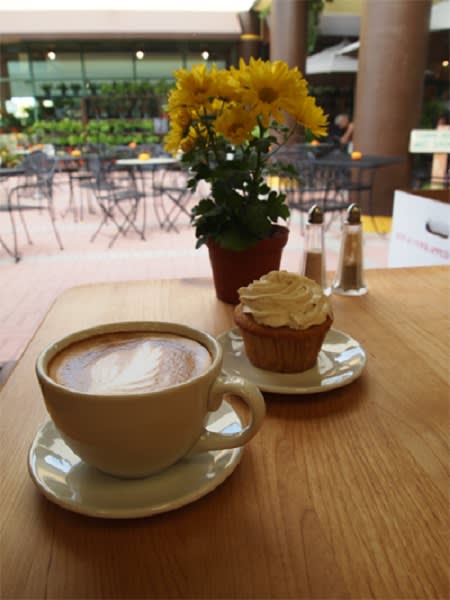 Photo credit: Food and Thought Organic Market and Restaurant
Have a latte and a light breakfast before shopping with friends at Food and Thought Organic Market and Restaurant. This unique breakfast spot has a café, market, and clothing store. Try some organic drinks from their juice bar, including smoothies, juices, coffee, and milkshakes. They offer customizable fruit-based smoothies, their coffee and tea menu is extensive, and the restaurant has daily specials for their guests.

Food and Thought serves 100% organic breakfast, lunch, and dinner. In addition to the juice bar and café, they also offer an organic grocery and clothing shop and a lush garden where you can receive all the training you need to start your very own garden. Food and Thought Organic Market and Restaurant carries certified organic seeds, fertilizers, soils, vegetables, and much more.
The Brick Coffee and Bar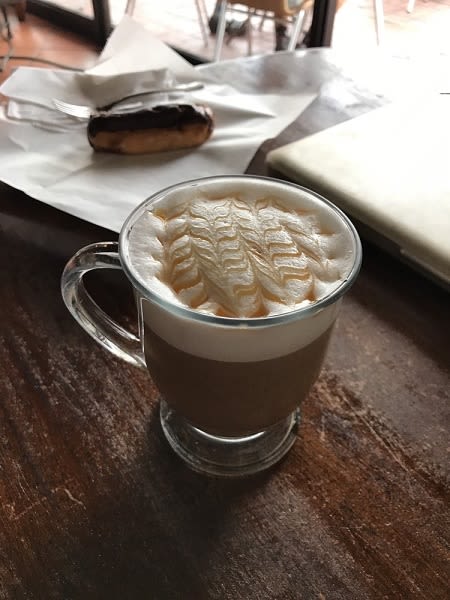 Photo Credit: The Brick Coffee and Bar
Located near 5th Avenue Coffee and 6th Street Diner, The Brick Coffee and Bar has something for everyone. This coffee shop is privately owned and proudly serves Lavazza coffee, known for its rich, bold taste and creamy espresso. From warm lattes to cold drinks, you won't be disappointed in their selections. The Brick also offers a full lunch menu serving paninis, sandwiches, and salads.
Cove Inn Coffee Shoppe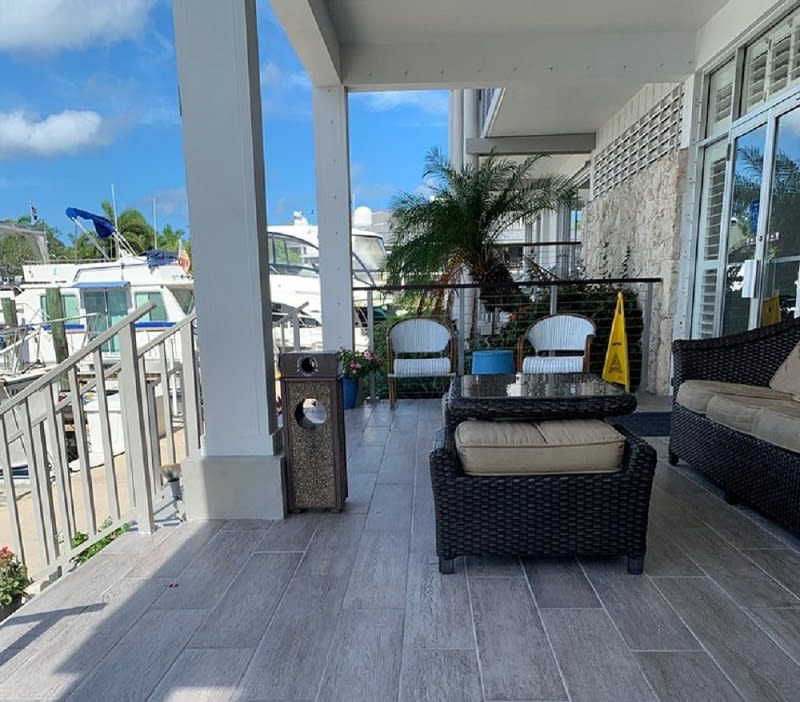 Photo credit: Cove Inn Coffee Shoppe
Located outside of Cove Inn's lobby, The Coffee Shoppe welcomes guests into a family-friendly atmosphere. Well-known by local residents, The Coffee Shoppe is famous for its delicious pancakes and classic American breakfast options. Enjoy a savory breakfast in the comfort of your private balcony or in the café with friendly staff.
EJ's Bayfront Cafe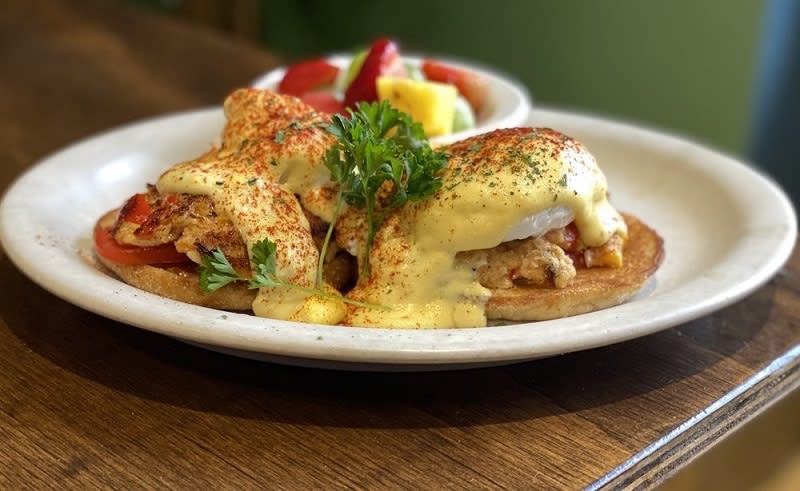 Photo credit: EJ's Bayfront Cafe
Start your day right with a delicious breakfast at EJ's Bayfront Cafe. Located at Bayfront in downtown Naples, this café serves a stellar breakfast using some of the freshest local ingredients. Grab a table outside and take in the refreshing breeze from Naples Bay while sipping a perfect latte. EJ's Bayfront Cafe has a variety of classic breakfast options. Consider ordering one of their specialties, such as the "Energy Breakfast" served with smoked salmon, sliced tomatoes and onions, cucumbers, capers, and a hard-boiled egg with a toasted bagel and cream cheese on the side.

Both out-of-town visitors and locals gush about the friendly staff, warm setting, and outstanding fresh dishes. TripAdvisor ranks EJ's Bayfront Cafe at number 6 out of 328 in American Restaurants in Naples and number 21 out of 764 for Restaurants in Naples. In addition, Yelp ranks the café at number one for Breakfast, Brunch, and Lunch Restaurants in Naples. EJ's has been awarded "Best Breakfast and Lunch" by the readers of The Naples Daily News, and the café has the perfect setting to meet friends, bring your pets, or have a bottomless cup of Colombian coffee.
The European Bakery and Café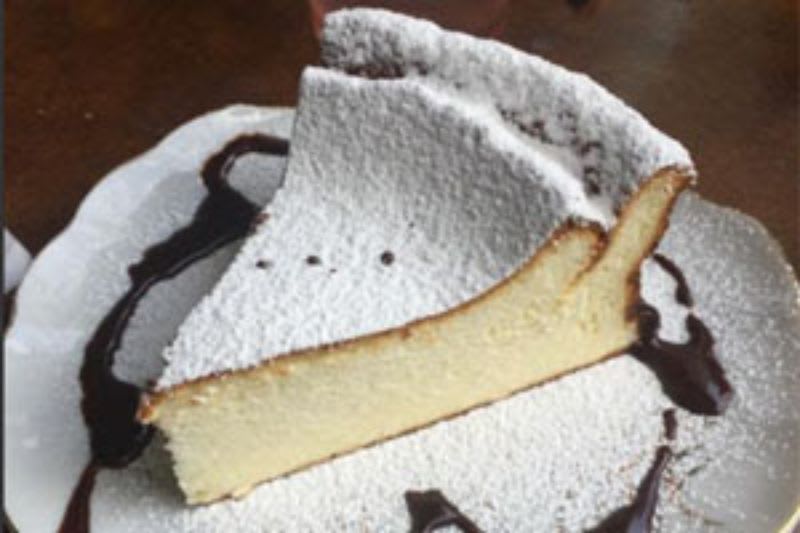 Photo credit: The European Bakery and Café
Located in downtown Naples, The European Bakery and Café offers a unique and eccentric setting to enjoy a great breakfast. The café differs from traditional restaurants because of its unique decor and customer service. Fresh, homemade meals are prepared and served by a husband and wife duo who make quality and hospitality look as elegant as their baking. Each meal is made with natural ingredients and freshly baked bread and is offered with an array of desserts.

The European Bakery and Café has a wide variety of baked goods and sweet treats, including the Poppy Seed Roll, Cranberry and Chocolate Cake, Layered Coffee Cake, and much more. You might want to consider trying some of their popular, authentic European-style dishes, which come highly ranked by TripAdvisor.
Jane's Café on 3rd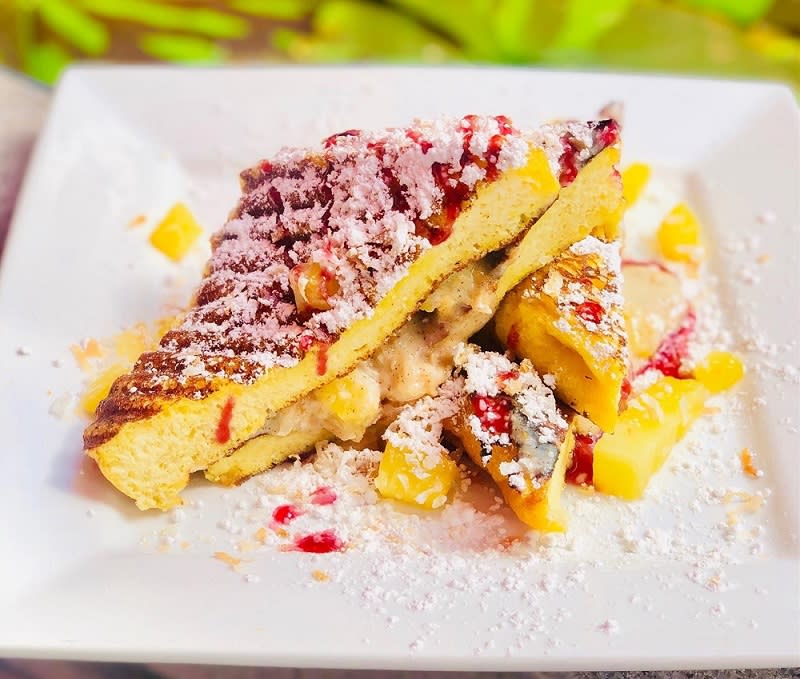 Photo credit: Jane's Café on 3rd
Jane's Café on 3rd
puts a holistic spin on Naples comfort food. The Café puts a focus on high-quality dishes made with ingredients from all over the globe. They offer indoor seating, as well as tables in the English Garden and the elegant Courtyard Patio. Some of their most popular dishes include
crab and shrimp scramble
,
eggs benedict
,
lobster
omelet, and a scrumptious
French toast
. It's a sought-out brunch spot thanks to the food, but it's also well-decorated and pays attention to even the smallest details. Their plating and dish presentation is Instagram-ready, and Jane's has won a reader's choice award from Naples Illustrated. Whether you're having an early breakfast, brunch, or late dinner, Jane's Café aims to give its guests a stellar experience with their staff and food.
—
If you're planning to move to Naples, contact
Armand Alikaj
today. Armand serves a wide range of neighborhoods in
Naples
but specializes in
waterfront
and
luxury homes
. Once you've got a good breakfast under your belt, let Armand find the perfect property for you.