Esterra Spa & Salon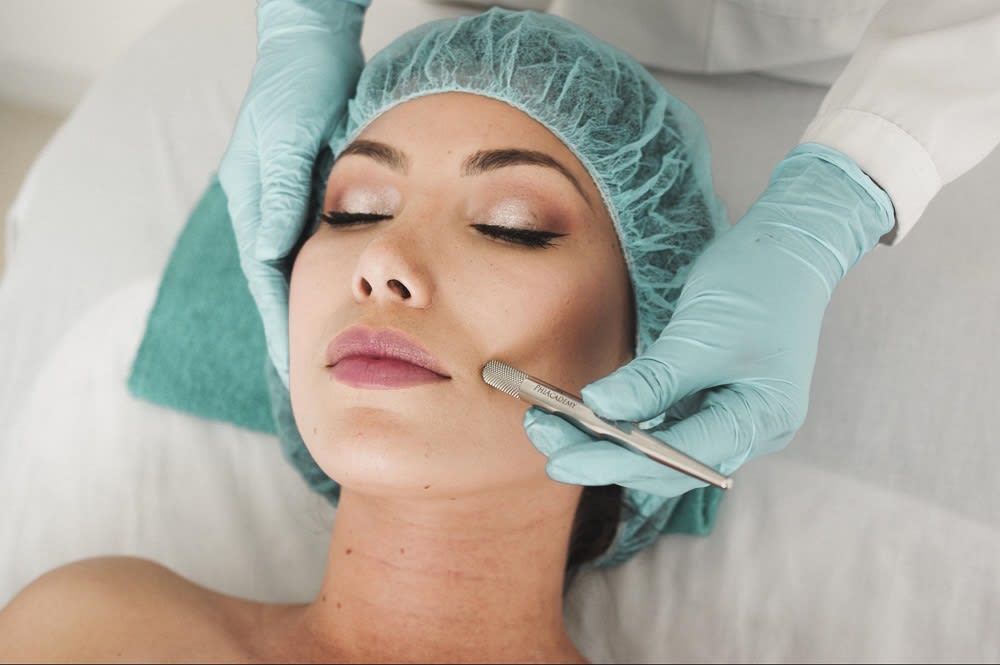 Esterra Spa and Salon is a family-owned spa committed to its clientele. Esterra has a plethora of personalized services, including massage therapy, body wraps, and scrubs, facials, and more. They offer a variety of spa packages to choose from, and couples can take a moment to themselves or celebrate an anniversary with a couples massage package. If you're a "bride-to-be," consider having your Maid of Honor book the bridal party for a Wedding Package. Esterra keeps its website updated with current promotions if you're looking to pamper yourself on a budget. You have the ability to choose from two locations, Cape Coral or Fort Myers Beach. With 24 years of experience in the industry, you can be sure the treatments you receive at Esterra are tried and true.
Spa at Marco Ocean Beach Resort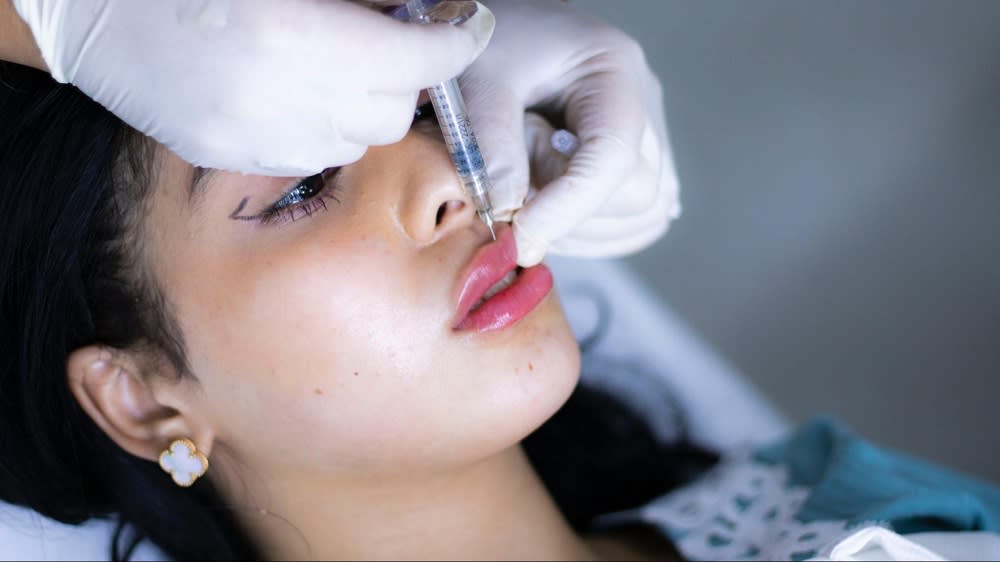 Located near Naples on Marco Island, the Marco Ocean Beach Resort Spa is the perfect place to rest and rejuvenate. This spa is a part of a larger resort on Marco Island, meaning you can enjoy 24-hour luxury by staying on site. The accredited spa team at Marco Ocean Beach Resort Spa offers a wide variety of services including, body treatments, massages, facials, and much more. Unique enhancements offered by the Marco Ocean Beach Resort Spa team include eye contour treatment, lip treatment, scalp treatments, and many others. Staff members at this spa are dedicated to helping you find the right massage or treatment for you. Be sure to book in advance and ask about any promotions or specials that will be running at the time of your visit.
SpaTerre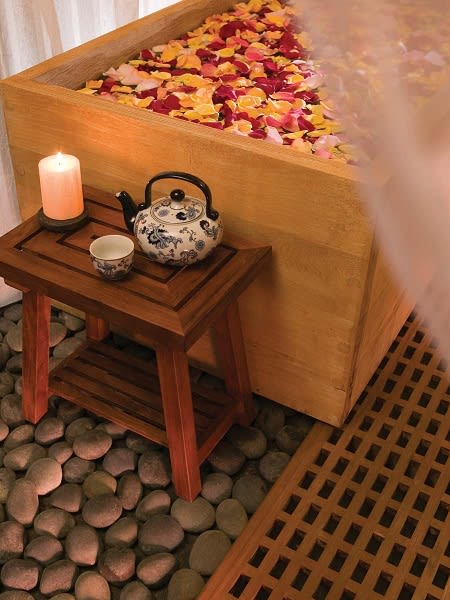 Photo credit: SpaTerre
Located inside La Playa Beach and Golf Resort, SpaTerre will help you find inner peace during your stay in Naples. This spa near Naples sits on a beachfront property off the Gulf Coast of Florida. Licensed and certified therapists aim to create a warm and refreshing experience through signature treatments. The resort's spa features massage treatments, skin and facial treatments, body treatments, and nail services. At SpaTerre, you can book the perfect service for you in the comfort of your very own spa room on a private balcony. Relax and take in the sounds of nearby waves crashing into the shore while you escape into a vacation centered around rejuvenation and serenity. You can also take advantage of some of SpaTerre's special packages that include deluxe hotel room accommodations, $100 daily SpaTerre credit, and complimentary valet parking.
Spa on Fifth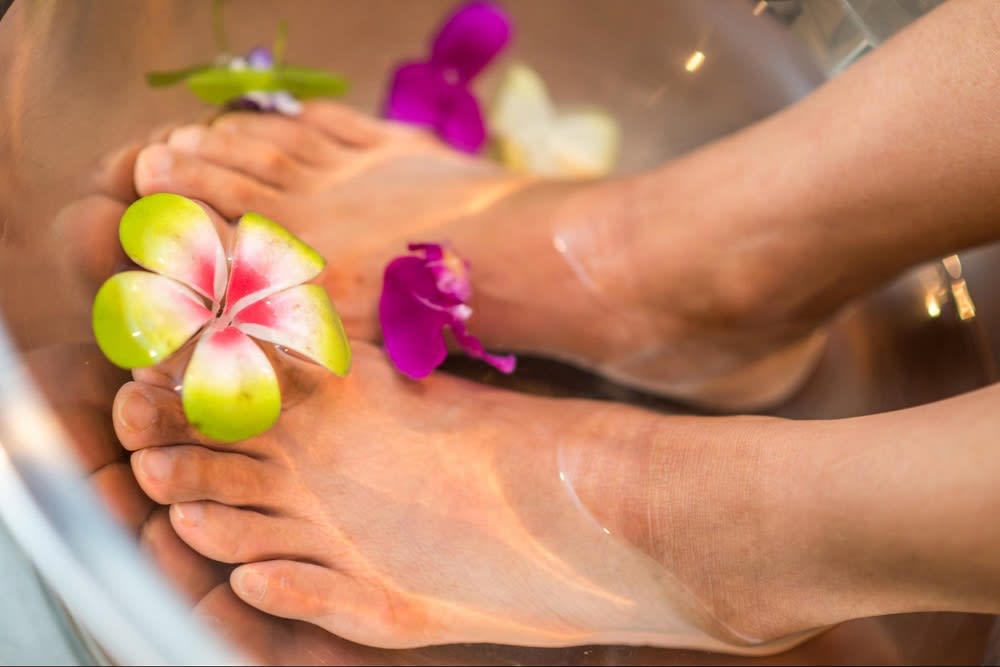 Spa on Fifth welcomes clients into an intimate atmosphere where they can indulge in a soothing, healing, and relaxing experience. Skilled technicians at Spa on Fifth aim to help every guest find the right treatment to suit their specific needs. They will listen to your requests and suggest an array of signature treatment options for whatever stress you bring to the spa with you.
Spa on Fifth offers a unique selection of deep-cleansing facials, full-body massages, invigorating scrubs, and relaxing wraps. Sauna and steam rooms are also available to guests to unwind in after their treatments. The licensed therapists at Spa on Fifth use some of the finest natural products, including organic botanical and therapeutic-grade essential oils. Spa on Fifth also offers a variety of packages such as the Relax Package, the Rejuvenate Package, the Revitalize Package, and the Restore Package, each of which is unique and can be tailored to your needs. This oceanfront spa is another wonderful escape if you need some R&R.
Spa at Naples Bay Resort & Marina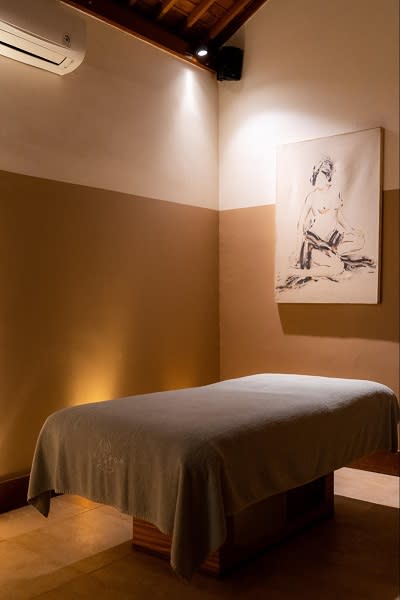 The Spa at Naples Bay Resort is another wonderful place to practice self-care. Designed to serve as a rejuvenating escape, this spa offers holistic therapies from all over the globe that use pure and natural spa products.

Treat your skin to a refreshing facial or indulge in one of their many specialty services, including a Thai Massage, reiki, guided yoga, Nidra meditation, and Watsu. You can also add enhancements to your service to tailor your massage to your needs. The spa also offers saunas, steam rooms, aqua lounges, and an outdoor adults-only pool to amp up your relaxation experience.
The Spa at Naples Beach Hotel & Golf Club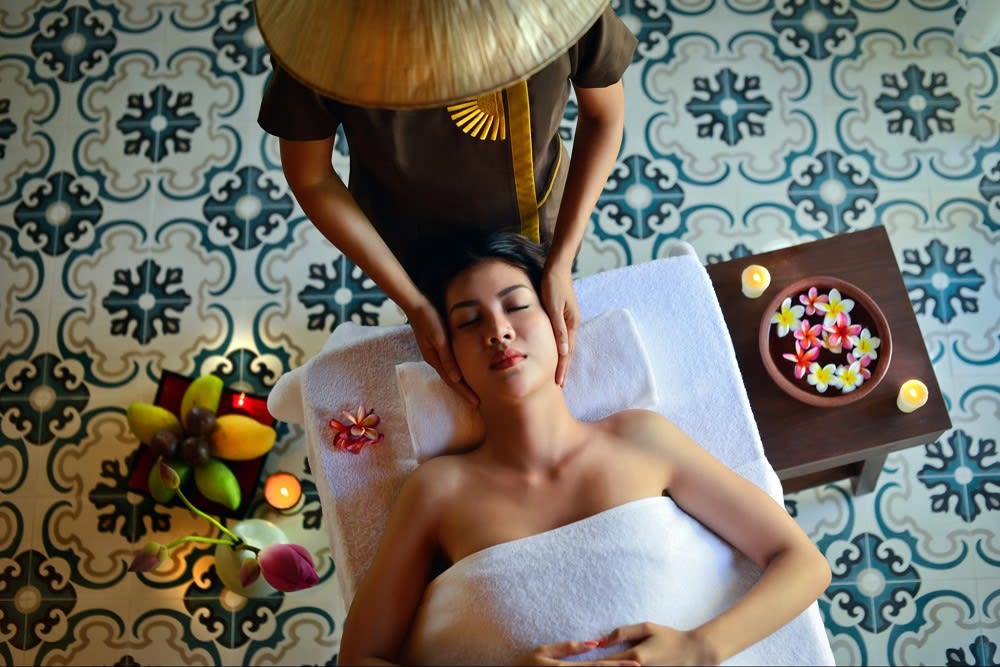 The Spa at Naples Beach Hotel and Golf Club is open to the public and offers world-class services to help restore connections between the mind and body. Certified therapists provide a full range of spa treatments to help make your journey of restoration and well-being memorable. Treat yourself to a wide variety of treatments, from a Swedish massage to soothing skin treatments and age-defying facials. This spa also offers salon services, including shampooing and styling, manicures and pedicures, and makeovers.

Their variety of spa packages include the Signature Experience, Day of Indulgence, Spa Rituals, and Blushing Bride. For any soon-to-be mothers out there, treat yourself to a Prenatal Massage. Add unique enhancements to your services such as sinus relief, aromatherapy oil, hot stones, and yoga balm. If you are living in the area or looking to relocate, you can consider signing up for one of their memberships. A variety of membership types are offered, including Exclusive Spa Membership Benefits and Monthly Annual Spa Memberships.
Ritz-Carlton Naples Spa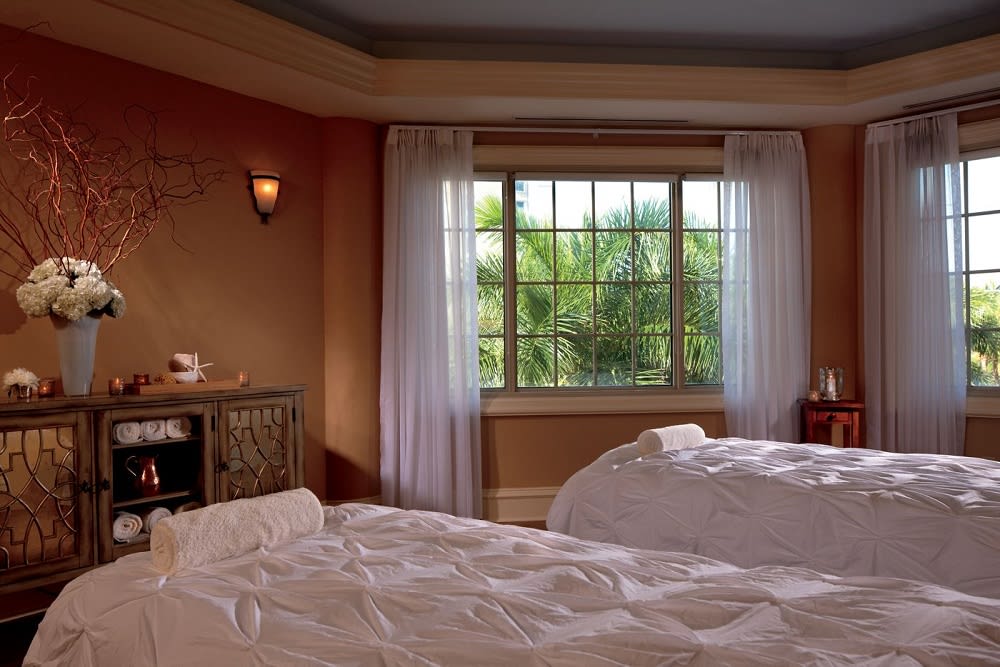 Photo credit: Ritz Carlton Day Spa
Reconnect with yourself and with nature at the Ritz-Carlton Naples Spa. Located within the resort, treatments at the Ritz-Carlton use local herbs and botanical products, as well as stones from the Gulf. Spa rooms include a healing steam room, saunas, and aqua lounges, along with an outdoor mineral pool and a contemporary fitness center.

It should be noted that the day spa and its services are only available to registered guests as well as Ritz-Carlton Spa members. For guests wanting to extend their spa experience, The Ritz-Carlton Naples Spa offers a wide range of packages combining restorative treatments and overnight stays. Some of their massage services include the Mindful Massage, Drift to Sleep Massage, Gulf Stone Massage, and many others. Some of their body treatments include the Nourished Glow, Organic Seaweed Leaf Wrap, the Men's Massage, The Men's Facial, Muscle Recovery Massage, the Power Hour, and many others. Enhancements include nail callus treatments, collagen treatments, hand, foot, or back revival, and many other options to choose from.
Naples Grande Day Spa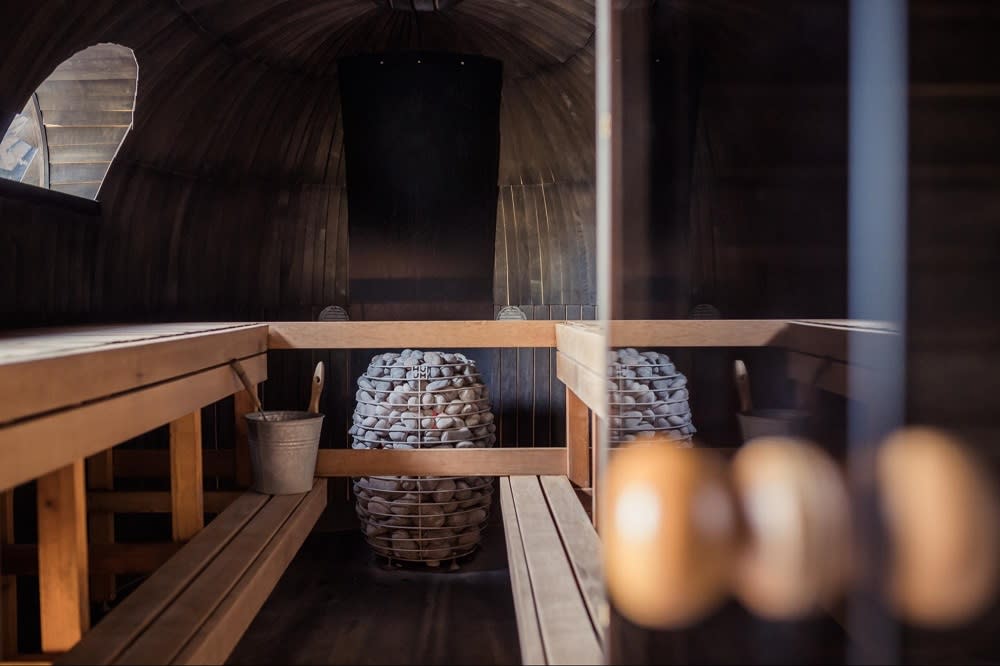 Naples Grande Day Spa has something for everyone. The spa has both an indoor and outdoor area and includes four Japanese-style pavilions with exquisite gardens and lush greenery. These pavilions were designed with unity in mind, as the architecture, landscaping, and water features work together harmoniously.

The Spa Villa includes a sun deck, whirlpool, sauna, steam room, and a meditation lounge for mindfulness. The Spa Villa is a perfect place for a wedding or peaceful day outing. The Naples Grande Day Spa has an extensive list of spa treatments and services, including facials, seaweed body wraps, and even a saltwater float tank. Select from some of their most popular massages include the Signature Muscle Melt Massage and the Abhyanga Massage or a couples massage. The spa also features hair treatments and nail services to make your day of pampering feel complete.

In addition to its variety of services, the Naples Grande Day Spa offers unique amenities. Some of those include 12 spacious and private treatment rooms, whirlpool baths, soaking tubs, saunas, and rain showers. They also offer unique wellness services such as cryotherapy and an infrared sauna.

—

If you're planning to move to Naples, contact Armand Alikaj today. Armand serves a wide range of neighborhoods in Naples. After a long day at the spa, let Armand find the perfect property for you.